Engineering Students Dominate at Bridge Competition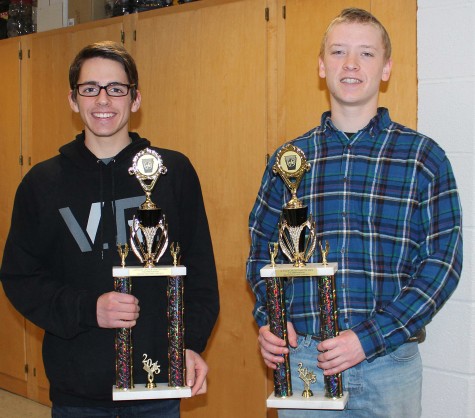 Students in the engineering program traveled to Penn State York to compete and place in a bridge building competition on March 7.
Technology Education teacher James Rayburn enjoys going to the competition.
"I go [to the competition] every year I can… it's fun to see the students compete against other school districts, and it's neat to see [comradeship] because it's not cutthroat competition," said Rayburn. "[The competitors all look] at each other's bridges and help each other out…It's just nice… You want the best bridge to win, so you don't necessarily want to win at all costs."
Junior Ryan Gloeckner also had positive thoughts on the competition.
"It was fun," said Gloeckner.  "It usually is. You just go in, and you smash bridges, and it's always fun to watch them explode, which happened a lot more this year [than last year]."

People involved in the competition had to build their bridges ahead of time, with the bridge having specific requirements of 400mm long, 140mm high and 80mm wide.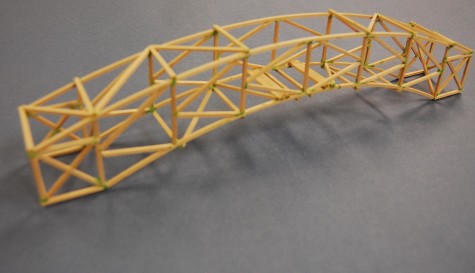 The competition is held every year by the Pennsylvania Society of Professional Engineers, or; PSPE. The PSPE decided the competitor's scores by first putting a testing plate onto the bridge. 

They then cranked a wheel which was made to pull down onto the bridge. A machine that calculated how much force was being applied measured each bridge. Once each one broke, the PSPE compared how much the bridge held to the weight of the bridge itself.
Two students from Susquehannock placed well; senior Alex Rohrbaugh placed first and junior Ryan Gloeckner received second place. 

Last year, Rohrbaugh received second to last place, so first place was a surprise to him.
"I was actually really shocked," said Rohrbaugh. "I thought mine was going to do badly, but I ended up winning."
Over the summer, Rohrbaugh was a part of Johns Hopkins' Engineering Innovation summer program. In the program, Rohrbaugh learned how to think and problem-solve like an engineer does, and he had the chance to earn Johns Hopkins University credits.
Glockner, another student who went to the competition, was very excited to have placed nicely.
"I was very excited. I actually went into the competition not really expecting too much, but I thought [my bridge] was a good design," said Gloeckner. "There's Spring Grove kids who came up with designs and won every single year… They used the same design every year. They graduated last year, so everybody had a chance [at this competition]."
When informed of how well his engineering students did, Rayburn was very proud of his students.
"They do a lot of hard work, so I'm proud of them, said Rayburn. "[The competition was] a justification for all of their hard work.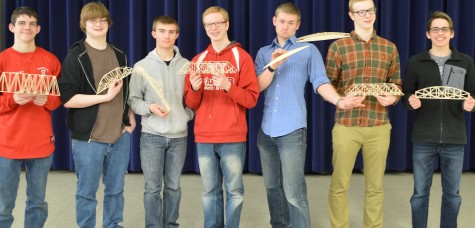 About the Contributor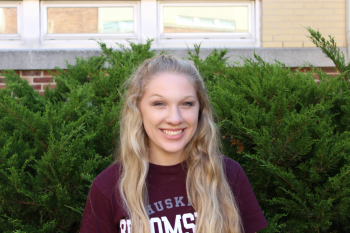 Logan Garvey, Editor-in-Chief
Senior Logan Garvey, a third-year Courier reporter, is editor-in-chief of the publication. At Susquehannock, Logan is also a part of the cast and crew...