Students Take the Stage at District Orchestra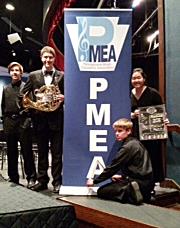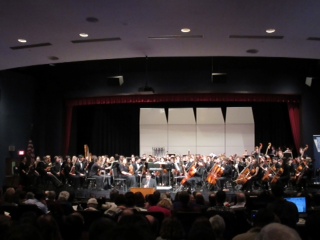 Four Susquehannock students traveled to the PMEA District 7 Orchestra Festival at Lebanon High School, where they performed with a select amount of students from around the state.
The festival was held over the weekend of February 6 and 7. Over 1,200 students from all over Pennsylvania auditioned with hopes of making it to districts, but only a limited amount were chosen.
The students picked from Susquehannock included: junior Kristen Zak and freshman Lucas Sherman on the violin, sophomore Julien Sherman on percussion and senior Anthony Stem on the French horn.
Zachary Levi, the orchestra director at Susquehannock, is very proud of these students for making it to where they are.

"I feel very proud of them," said Levi. "They have spent a lot of hard work and dedication on their instruments, and it shows that they are also extremely talented…[I'm] proud but not surprised."
Another person that was proud they went to Districts was Lucas Sherman, who did not expect to make it.

"I was really happy because usually freshmen don't make it in, and I got second chair; so people were really proud of me," said Sherman. "I didn't think I could get that high… I was proud of myself."
Out of the students that went to Districts, Zak, Julien Sherman and Stem are qualified to go to Regionals. Lucas Sherman would have made it, but freshmen are not eligible to move on past Districts.
Zak stated that she was overjoyed to make it to Regionals.
"I feel pretty accomplished," said Zak. "This year they increased the number of people they took to Regionals, but I felt accomplished getting in because not many people do."
Zak has been to Districts for three years, but she says that she wants to continue going to the festival as long as she can because it is a great experience.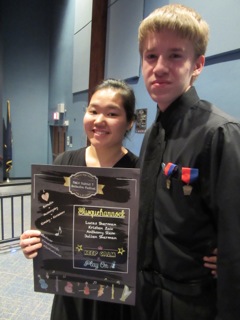 Stem has also stated that he enjoys going to Districts.

"I was very excited [When I found out I made it to Districts]," said Stem. "I got to play with some fantastic musicians, and I really learned a lot from playing under the conductor."

After performing at Districts, Stem is even more excited to perform at Regionals, because it will be his first time performing under a professional conductor.
"It's always exciting to get to go to another festival, so I'm really excited to go to play under the conductor at Regionals," said Stem. "He's the conductor of the York Symphony Orchestra, so it will be my first time playing under a professional conductor. I'm really looking forward to it."
Julien Sherman is delighted to go to Regionals as well.
"I feel accomplished," said Sherman. "I'm excited to play with musicians that are at such a high caliber."

  Year after year, the PMEA District 7 Orchestra Festival continues to recognize talented orchestra students from Susquehannock.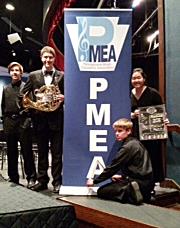 About the Writer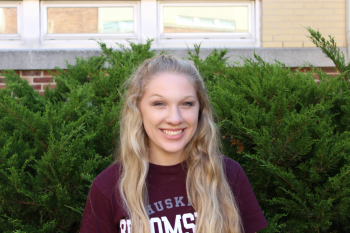 Logan Garvey, Editor-in-Chief
Senior Logan Garvey, a third-year Courier reporter, is editor-in-chief of the publication. At Susquehannock, Logan is also a part of the cast and crew...