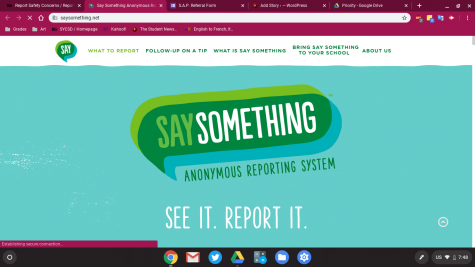 By Sam Timlin, Social Media Editor

December 20, 2019
Sometimes, life is difficult and hard to cope with. When life is hard, sometimes it can be difficult to verbally ask for help or explain the situation going on. Thankfully, the school has a few forms on their website that makes getting help quick and easy for students....
By Michael Younkin, Commentary Editor

January 25, 2015
With half of the International Spy Museum devoted to the greatest fictional spy of all time, Ian Flemming's 007, and the other half devoted to real world spies, gadgets, and missions, the fantasy spy fanatic can find just as much enjoyment as the real life spy fanatic. Found in Washington DC, it is...