Meet the Class of 2023 Valedictorian: Colin Baust-Crain
May 23, 2023
After 4 years of hard work, Colin Baust-Crain is able to claim the title that only one senior each year is honored with- valedictorian. 
While many people might think that becoming valedictorian is something you need to thoroughly plan out to achieve, Baust-Crain did things a little differently. 
"It was never in my plans as a high school student," Baust-Crain said. "It just kind of like happened."
While he didn't plan on becoming valedictorian, Baust-Crain definitely put in the work for it. 
Baust-Crain's math teacher JC Lewis commented on his work ethic by saying "[Colin] goes above and beyond to ask questions and go to the next level or a deeper understanding." 
Baust-Crain's girlfriend senior Josie Sedgley recalled Baust-Crain's long nights of hard work, "I remember nights where he's up until three o'clock in the morning on top of like sports and stuff, just trying to get all this work done," Sedgley said.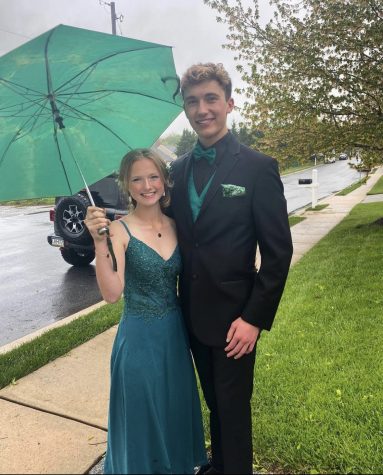 Despite valedictorian being an afterthought, the title still means a lot to Baust-Crain and the people around him. 
"Being valedictorian is more than a GPA, it's a culmination of like strong character traits that enable someone to both be a leader in their academic community, but also someone who has the integrity to push themselves," Baust-Crain said. 
This achievement meant a lot not only to Baust-Crain but also to the people around him.
"We were all really, really, really happy for him," Sedgley said. 
Lewis also shared his pride by saying that "It's awesome for Colin. I know that I'm certainly proud of him and all of his hard work…"
While Baust-Crain is the one who claims the title of valedictorian, he could not do it by himself. 
"Friends help in school a lot… we bounce ideas off each other," Baust-Crain said. "We help each other get the right answers."
Baust-Crain will use this achievement to motivate him in the future.
"It a hundred percent sets like a precedent," Baust-Crain said. "Like if people hear, 'oh, he's the valedictorian'- well, I've gotta uphold that."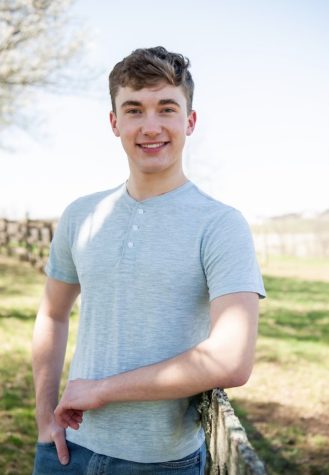 After achieving academic excellence, Baust-Crain has some advice for students. 
"Don't even worry about being valedictorian…," Baust-Crain said. "I would've much rather been… top 10 and have spent the time I wasn't using for academics to be part of a sports team or have done more service hours." 
Most importantly, Baust-Crain says, "just don't stress yourself out too much…"