One Last Ride With The Guardians
May 21, 2023
2023's "Guardians Of The Galaxy VOL 3" (directed by James Gun) is an absolute blast with outright gorgeous cinematography and VFX to stunning emotional and absolutely hilarious performances. Unlike the previous films, the third installation is definitely the darkest and certainly the most impactful, but still, even with those down right heart breaking scenes, the comedy pairs really well in a way where it doesn't distract you from the plot, but it will still make you laugh pretty hard.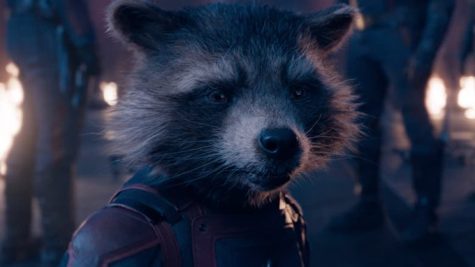 This film really dives deep into Rocket's (Bradley Cooper) backstory and those end up being the most emotional parts
in the film. Every time a flashback of Rocket popped up on screen, it had me choked up. They even had some scenes you would not expect for a Disney film; in fact, this is probably the most anti-Disney MCU movie out there. The run time for this film is 2 hours and 30 minutes;  in most reviews I found, a lot of people complain about the runtime, saying it was too long and that the movie was really dragged out, but I personally wish it was longer. For almost 10 years now, I have grown up getting to know and loving these characters and knowing this would most likely be the last film with all of them together, I just did not want the movie to end.
This film also does not entirely have the same vibes the previous installation had because with this film, you couldreally tell that this was more of a conclusion to the story of these loveable characters. This is truly one of those movies that really turns your perspective on the world with the story being about how to let things go as we see Peter Quill (Chris Pratt) having to learn that after the passing of Gamora (Zoe Salana). Now living with this alternate version of her, he learns how he will never have his Gamora back again and watching some of those scenes in the movie really are heartbreaking because again, we hate to see these character going through rough times but even just those scenes are just a taste of the emotions you will have from this film. This movie also really dives into themes of  figuring out who you are as we see Rocket seemingly reuniting with his past and almost reliving it as he learns to accept things the way they are and learn more about himself too.
    As in the previous installations, music does really play a big role in this film; this movie also has a different style of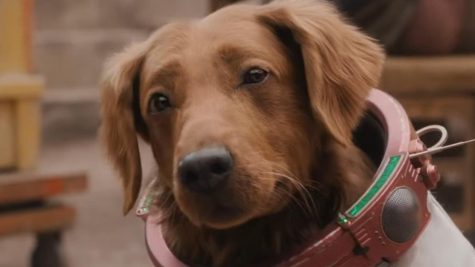 soundtrack compared to the previous movies, as it will usually play those more emotional songs, like ?. e have seen most of the music Peter Quill usually will play in the other movies. We even see rocket show his taste in music which makes it almost sound like he is in control of the movie's soundtrack which really does help show the emotion in the movie even further.
   There are also installations of newer characters such as Adem Warlock (Will Poulter); even though he is probably the most forgettable character in the movie, I really do think they handled his character well. This film has also been able to give everyone a character arc which is something really like about this movie as it really does focus mainly on the characters in the movie which really does help make their arcs feel meaningful even when those arcs are over. Even more minor characters have their own arc like Cosmo The SpaceDog ( Maria Bakalova ) to even agen Adem Warlock.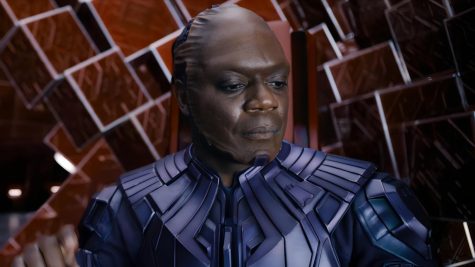 I also really do need to talk about the antagonist in this movie, The High Evolutionary (Chukwudi Iwuji). Usually in most MCU films, they create a way to relate to the villains by showing the reason why they do evil stuff, but in this film, I felt no remorse for this villain and that was the intention. This villain is down right evil as we see him trying to create a perfect society by experimenting on animals and killing anything that gets in his way. Personally I love villains that you can feel bad for because no villain is supposed to be good so knowing that I feel no remorse makes this villain even better.
    In the end, this movie was fantastic not just as a film itself but also as a conclusion to the Guardians Of The Galaxy trilogy; this is definitely one of the best MCU films I have seen in a while.  It is a fantastic emotional rollercoaster that I just did not want to end; I'm so glad I was able to see this, especially in theaters. But I am also sad that we will not be seeing this fantastic group get back together on screen any time soon. I would recommend this film to everyone; this is the epitome of fiction. I give this movie a 4.7 out of 5