Students Prepare for the Annual Art Show
April 26, 2023
The annual SHS art show is being held today, Wednesday, April 26.
Running from 5-8 p.m., there will be many types of artwork, including clay work, painting, drawing, online and even more types showcased from the Southern York County school district.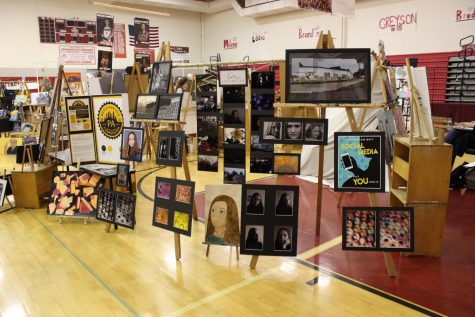 The show, like every year, will feature various pieces, but the set-up is much different than previous shows due it being relocated to the cafeteria.
Art teacher Wesley Myers and graphic design teacher Wade Bowers have organized the showcase.
"A lot has changed with the art show for this year," Myers said. "We have a lot less time to set up this year and a completely different setting."
The show had to be moved because of the construction on the high school, but the showcase of student work will be just as extensive.
"I'm looking forward to the art show this year because of all the different types of art all around…," Myers said.