Girls Lacrosse Owns the Field
April 25, 2023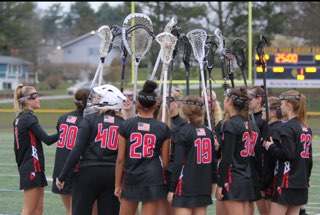 This year, the girls lacrosse team is in fourth place in their league, building an incredible bond along the way.
Senior captain KC O'Neil has been on the team since her freshman year and is proud of the team's progress.
"I think we are doing great this season," O'Neill said.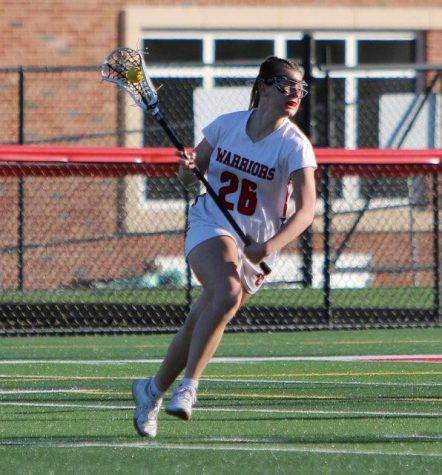 Senior Sienna Kopp who has been on the team since her freshman year believes losses have helped push the team.
"I feel like our team is doing fairly well this season," Kopp said. "We have won some big games, but also lost a few close ones. The losses also help our team to push ourselves even more because we know that we can beat whoever we face we just have to constantly stay focused and work hard no matter who we are playing."
Junior captain Rachel Stiffler admits that there have been many obstacles, but overcoming them has helped the team to grow.
"We lost four key seniors last year, but with that being said, we've had so many girls step up and came out stronger than we did last year in my opinion," Stiffler said.
Coach Kristen Kunaniec knows that this set of players has amazing chemistry as well as so much potential.
"The team is doing well and working extremely hard," Kunaniec said. "I am proud of how they have bounced back from the losses we have had and have worked even harder to improve. I know I push them hard, but they have all of the talent and potential in the world, and they are really embracing the hard work well."
A lot of time has been spent on the field, especially during pre-season with practices usually being held 2-3 days a week.
Most of the team also participated in the indoor league where games were held at Spooky Nook.
Kunaniec finds that this group of girls is unique because there is not one person who is standing out rather than the entire team playing well.
"This is the most talent we have had across the entire team," Kunaniec said. "In the past, we have had a few players that score most of the goals and lead, [but] this year, everyone is playing a prominent role which is very exciting."
O'Neill feels that team connection was something that was very important as well as the girls making the most out of everything.
"We did lose two league games early in the season which I thought might set us back, but no matter the score of the game, we always make it a priority to have fun," O'Neill said. "Whether it's at practices, on the bus before and after games or even the little opportunities we have for team bonding, we always make sure music is playing, we're joking around and just making the most out of every moment."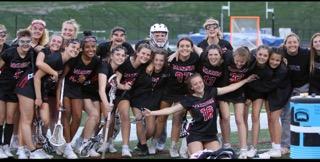 Often, lacrosse allows for the players to take a step away from school and enjoy their passion for the sport.
"I love playing," Stiffler said. "I've been playing since I was in kindergarten, so it's kind of been my thing for a while. It allows me to take a break from school and have a good time. Also, being able to play with some of my close friends has just made it 100 times more enjoyable."
The next game is Thursday, April 27, 2023 against Dallastown.