Students Prepare for Mental Health Day
April 25, 2023
Student Council and Aevidum, alongside various clubs, have teamed up to give students a Mental Health Day.
Mental Health Day is a day that gives students the opportunity to learn and cope with mental Health.
Students are able to pick from 22 different activities, and each activity will be 35-40 minutes long following an altered class schedule.       Mental Health Day will take place today, Thursday, April 27.
Co-student council adviser Alison Altemose hopes that students will see the value of the mental health day.
"We are trying to begin [the day] with a couple of brief sentences of how this [break] can impact your mental health in a positive way," Altemose said.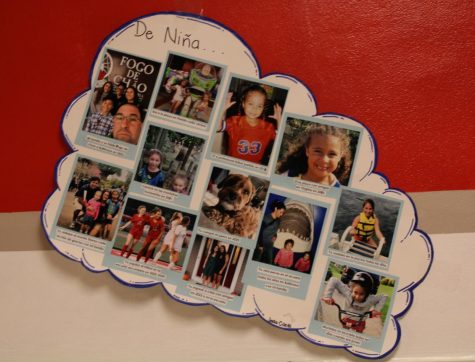 Student Council, Aevidum, Link Crew, Gardening Club, Hiking Club, Powerlifting Club, Unified Club and Grain and Shine Club all got to pick a few of the activities that will be offered to students on Mental Health Day.
Each of the clubs has helped in their own way to set up this event.
Aevidum members will help to run and set up Mental Health Day.
Counselor Matthew Shervington, co-adviser of Aevidum, is happy to be involved with this event.
"Every activity is related to different coping skills…," Shervington said. "Students, staff, we all forget, because we're wrapped up in school, 180 days of the year, that a lot of times, we forget that school can be tough."
The other co-adviser for Aevidum and student council, Andrew Warren, also played an important role in the creation of Mental Health Day.
"Prior to advising student council, I co-advised Aevidum with Mr. Shervington, so mental health has always been something I am passionate about," Warren said.
According to Shervington and Altemose, there was a main goal that was set for
Mental Health Day.
"The goal for Mental Health Day is for students to walk away feeling refreshed and having a brain break and preparing for the AP exams or Keystone test," Altemose said.
Shervington hopes students use Mental Health Day as an inspiration to practice self-care throughout one of the most stressful times of the year.
"[My goal is for students] to take care of themselves before putting pressure on themselves for testing," Shervington said.
Students should take extra care this Friday to simply relax and engage with friends.
"I want everyone to just enjoy," said Altemose.