Boys Lacrosse Dominates
April 19, 2023
This season the boys lacrosse team has dominated with an undefeated record, winning their last game 24-1 at home against West York on Tuesday April, 18.
Their record is 10-0 with an average score of 18.2 goals with the average opponent scoring 2.4 goals.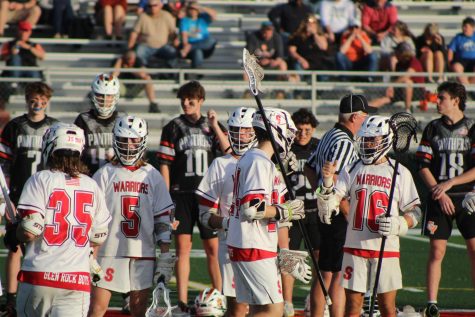 Senior Tristain Coleman felt grateful to be on the team the years he was able to. 
Coleman said, " It was awesome to be a part of that senior [class's] team and this season's team- I think this [year's team' is definitely more dominant than last year's."
The winning streak for regular season games won extended to 26 so far this year. 
Coleman hopes for similar things this season, especially with them winning districts last season.
" We should be district champs this season and make it to states," Coleman said. 
Seniors see the season as an overal sentimental experience as well. 
"It's kinda crazy because I've been playing the sport since the first grade, and in about a month or two, I'll be playing my last game ever," McKee said. "It's kinda scary, but I think I'm ready for it."
Their next game is Thursday April, 20 at York Catholic at 6:30 p.m.