The Soccer GOAT has been Decided
January 4, 2023
The argument for "Greatest Soccer Player Ever" has been decided after this year's World Cup.
Lionel Messi, the Argentinian forward, has recently won his first world cup title, scoring seven goals in the process, including two in the final match. This solidifies himself as the GOAT.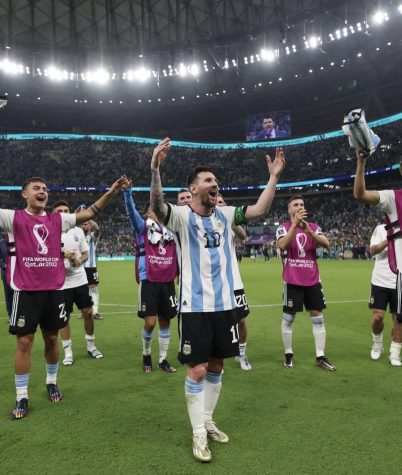 But this hasn't always been so certain.
For many years now, the big debate has been between Messi and the Portuguese forward, Cristiano Ronaldo. Both are top scorers of all time, both have multiple Golden Ball trophy wins, and both are international legends.
Messi is the top goal scorer in the 21st Century, the club FC Barcelona's all-time leading goal scorer and Argentina's all-time leading goal scorer. Messi has also won a record seven Ballon D'Or, which is the award for best soccer player in the world. He has also been the top goal scorer in the Spanish La Liga eight times. He also holds the record for most goals in a calendar year with 91. Messi has also won the Copa America, an international tournament for North and South American countries.
But, Ronaldo has the record for most international goals with 118, most goals in the Champions League with 140, and most international appearances with 196. He has 5 Ballon D'Or wins, 5 Champions League wins, along with the UEFA Nations League and the UEFA European Championship.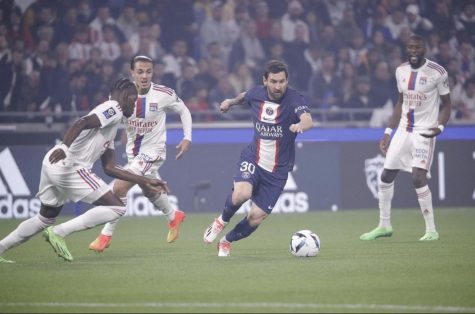 Ronaldo definitely has won more championships and has scored more goals, but Messi has had more wins.
However, with more than 350 recorded assists, it shows that Messi is more of a team player than Ronaldo. And with the biggest tournament win in his back pocket, Lionel Messi is definitely going to be known as the greatest soccer player of all time.