Rosul Brothers Start Engineering Wind Turbine
November 6, 2022
Surrounded by bookshelves on all sides, eyes interlaced with Python code while trying to create a program for the most efficient blade shape, juniors Ian and Robert Rosul work together as often as possible in the library, inserting data for theoretical weather conditions to test different power outputs.
The Rosul brothers are participating in the ASPIRE internship program through the Applied Physics Laboratory at Johns Hopkins University.
Ian Rosul is greatly motivated to study engineering related subjects through the internship program.
"So currently, we're kind of in an initial research stage where my brother and I are studying electromagnetism and how electrical generators and circuitry work," Ian Rosul said.
The program offers subjects for many fields involved in further education, such as biology, chemistry, computer science, physics, mathematical data analysis and more. Among those subjects, the brothers chose a project that applies both physics and engineering.
"…we're working with electromagnetism to study the physics of the complicated forces and modeling that goes into wind turbines," Ian Rosul said. "…which is actually quite fascinating."
The Rosul brothers don't just plan to study; however, they plan to construct an actual product.
"Also, at the end, we would like to have a small wind turbine constructed," Robert Rosul said. "It would be cool to learn about physically building things as an engineer."
With the goal of the project partially being to have experience with computer programs that work with various STEM fields, the Rosuls have used different technologies to tackle the tutorship.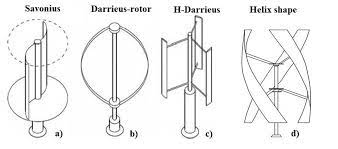 "We would like to be able to construct a rotor and design some blades," Ian Rosul said. "And there's actually a software that we found online that allows you to use computer assisted design to create the blades and the rotor, and simulate the airflow around those blades."
Primarily, however, Ian and Robert Rosul use a computer programming system called Python to work with data.
"We are using Python mostly for extracting data and using the collected data to predict power output of a wind turbine, and based on different experimental conditions and see if the models we create… match our theoretical predictions," Robert Rosul said.
Both Ian and Robert Rosul are students involved in the gifted program. Robert Rosul credits Kate Newland, the gifted support teacher, with bringing the project to their attention as well as guiding them through the application process.
"So, her role was basically to connect us with Dr. Tomco and introduce the ASPIRE program to us," Robert Rosul said.
Newland makes such educational possibilities known to her students, especially those interested in more challenging subjects.
"Last year I held an informational session, and the two of them were very intrigued by it, and they knew it was a good opportunity," Newland said.
Giving more thanks to Newland, Robert Rosul is glad he knew about the program this year.
"Without her, we would have no way of knowing what this is," Robert Rosul said.
Having been interested from the start, Ian Rosul is grateful for the opportunity to participate in the ASPIRE program.
"It's a very open-ended opportunity that I'm very glad I've been able to take part in," Ian Rosul said.