Marusko Dominates the Lacrosse Field for Final Season
April 25, 2022
Senior attack Sydney Marusko has displayed hard work and excellence on the lacrosse field during her time at Susquehannock. 
Marusko has been on the varsity team for four years and will continue both her athletic and academic life at Seton Hill University this fall.  
As she will be on the womens lacrosse team, she will be majoring in health sciences to later pursue a career in the healthcare industry. 
Her role as a captain allows her to be a leader on and off the field for the younger teammates, as well as her senior colleagues. 
Senior defender Katlyn Krebs has played alongside Marukso on both the school team, as well as their club team.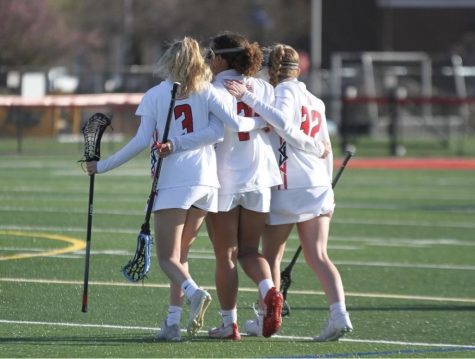 "I have been fortunate enough to have had the chance to play with Sydney for as long as I have," Krebs said. "She has always been someone I look up to on the field, and I am excited to cheer her on at the collegiate level."
Both Krebs and Marusko will continue their athletic career at the Division II level, as Krebs will be attending Millersville University in the fall.
In order to be where she is today, a lot of time and hard work was needed for her successes. 
Head coach Kristen Kunaniec has been coaching Sydney for the last two years and has watched Sydney become the player she is today. 
"Sydney works extremely hard on various aspects of her game," Kunaniec said. "Her shot and stick skills are obviously outstanding and that took a lot of work from her. On top of that, she is currently leading the team in caused turnovers, and she is an attacker. Sydney's competitiveness really drives her past others. Her skills are outstanding, but she really has a desire to win and score and that gives you that little extra push past others."
Because of her determination and work ethic, she continues to be successful.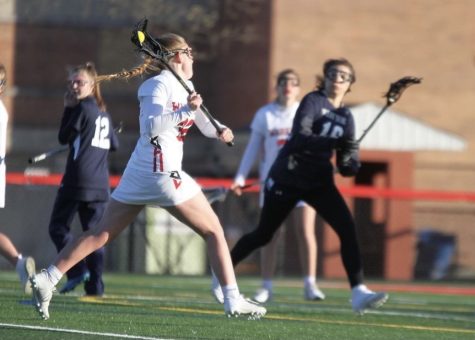 In 2021, Marusko received the honor of being listed as one of the first team all stars, as she helped lead her team to states during her junior season. 
During her senior season, she has helped lead her teams to major wins by scoring and creating turnovers, leaving the Warriors undefeated and sitting high for the AA division.
"She has so much confidence in herself and her teammates this year," Kunaniec said.
She has already almost surpassed the number of goals she scored last year on top of causing the most turnovers and now being on the draw circle. She has also stepped up her dodging and how hard she is going to goal."
With this confidence and determination, she has had an outstanding performance during her final season. 
Marusko received her 100th goal during senior night against the West York Bulldogs on April 19.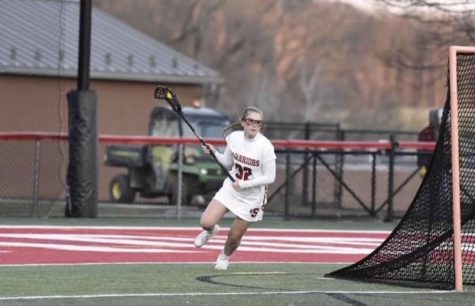 Marusko is using this season to prepare her for her collegiate career. 
"I am working a lot harder because it is my senior year and my last moments playing at Susky," Marusko said. "I will also have to work harder [by constantly weight lifting, early practices, offseason training, etc.] in the next four years, so I am putting in the work and time now as it will benefit me later." 
Marusko and the Warriors will take on the Panthers on April 26 at Susquehannock.