Students Run for Snow King
January 27, 2022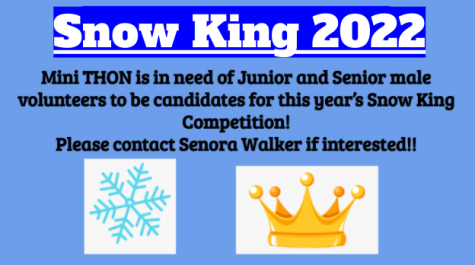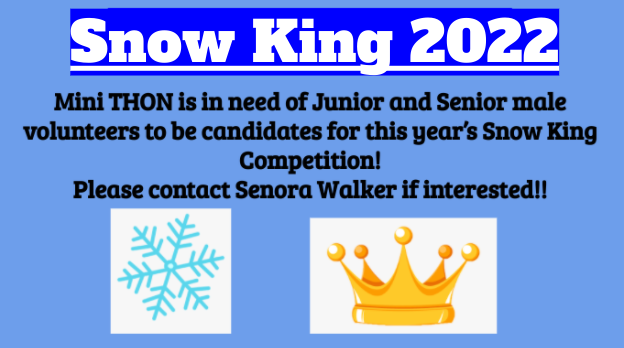 Mini-THON will hold its Snow King Competition again this year, allowing junior and senior boys the chance to become charitable, frosty royalty.                                                                                                                                                                                                                                                   Mini-THON adviser Heather Walker stresses the importance purpose of the competition-raising money for children with pediatric cancer and collecting food for those locally in need.
"[The point of snow king is] to raise money for [the] Four Diamonds [Fund] and give canned goods to the SYC food pantry," Walker said.             Running for Snow King can give juniors and seniors in the high school the opportunity to demonstrate their leadership skills while also supporting the community at the same time, according to sophomore Jack Wetzel.
"It is great to have leadership qualities outside of high school, and Snow King is one of the many ways you can display them," Wetzel said.
"This benefits Mini-THON in a variety of ways because it helps raise funds for the event [in March]and gets people excited to attend our event.¨
Candidates work to raise money and collect cans throughout the competition.
"… they get a large box [in the auditorium lobby] and a can in which to collect their donations [during] February 1-15," Walker said.
So far, there are 6 candidates for the event, including senior Ricky Ferguson, senior Dameon Carter, senior Zach Pecunes, junior Ben Oestrike, junior Micheal Snyder, junior Colin Baust-Crain and junior Mufeed ​Aroworowon​.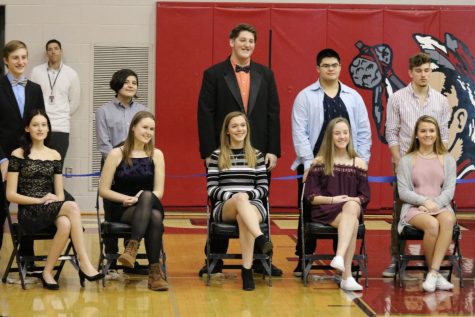 All those who compete for Snow King will participate in a pep rally where the winner will be crowned.
"The pep rally that we are putting together will have interactive games, a cheer and a speaker who went through pediatric cancer in their lifetime," Wetzel said.
The snow king winner will be announced at the pep rally on Feb. 17.
Check out @shsminithon1 on Instagram to get regular updates for the Snow King Competition.