Baltimore Ravens Cross Fingers for Playoffs
The Batlimore season started strong before going south due to injury.
January 7, 2022
The Baltimore Ravens's injury-filled roster makes their playoff chances low at 3.5%.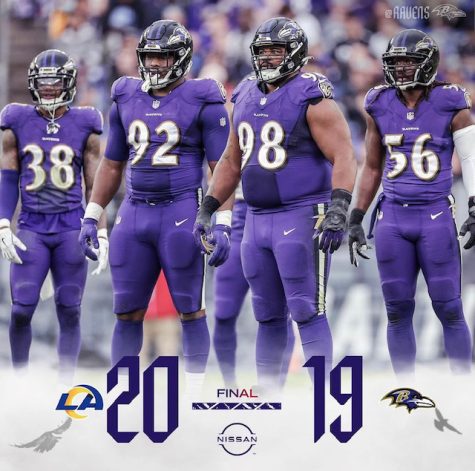 The following best-case scenario is a glimmer of hope.
The Baltimore Ravens need to beat the Pittsburgh Steelers this week.
The Ravens would also need a few wins and losses to ensure that they make it into the first round.
First, the Cleveland Browns needed to lose either on "Monday Night Football" versus the Pittsburgh Steelers in Week 17 or versus the. Cincinnati Bengals in Week 18.
The Pittsburgh Steelers have already beat the Cleveland Browns on Mon. Jan.3, so the Baltimore Ravens are still alive for the time being.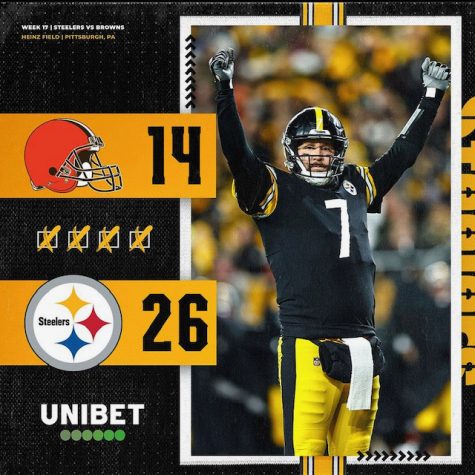 Additionally, the Indianapolis Colts would have to lose to the Jacksonville Jaguars in their upcoming game on Sun. Jan. 9 at 1:00 PM.
Jacksonville is not a great team by any means, according to their record of 2-14, making this very unlikely to happen.
The Colts are 9-7, so they need to win this game just as much as the Ravens need them to lose it. 
The Jaguars, however, do not need to win anything as they were eliminated from the playoffs early on.
As the odds turn to be more in favor of the Ravens, the Miami Dolphins must lose to or tie the New England Patriots at 4:25 Sunday Jan. 9.
New England is a skilled team with a record of 10-6, and they just beat the Jaguars 50-10, which is competing for the number 1 seed so the Patriots can get a bye week for the first week of playoffs.
Since the Dolphins were already eliminated, they do not have anything to lose.
Finally, for everything to come together, the Los Angeles Chargers have to lose to the Las Vegas Raiders on Sunday, Jan. 9.
Right now the Chargers have just pulled off a big win against the Denver Broncos 34-13 on Sunday Jan. 2, so they are coming with a lot of momentum.
With the Raiders just coming off a close win against the Colts, 23-20  on Sunday Jan. 2, both teams need to win this game, making tensions high.