Girls and Boys Basketball Aim High this Season
Both coaches talk about their offseason. Aswell as mention their hopes for the season
January 3, 2022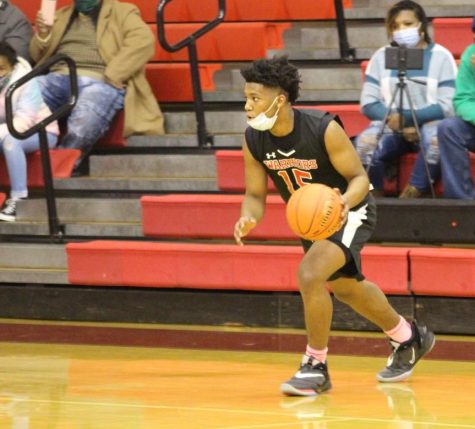 Boys Basketball 
The boys basketball team came in first place in the Southern Border Tipoff Tournament on Friday, Dec. 10 and Saturday, Dec. 11.
Unfortunately, they lost their first home game to Eastern York, 64-50.
Head coach Andy Shelow admits this was his best offseason he has had in his five years as a head coach.
Senior Jalen Franklin, who last year hit 1,000 points in his junior season, had a positive offseason.
"I played basketball this summer with the AAU [Amateur Athletic Union]," Franklin said. 
Shelow has plans in place for this season.
"We have goals, and the kids have some good goals for themselves," Shelow said. "Honestly, we just want to take each game one at a time."
Their next game is at home against York Suburban on Jan. 7.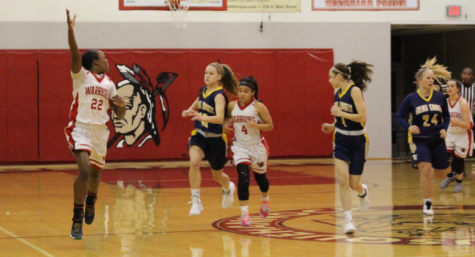 Girls Basketball 
The girls basketball team lost their last game against Central York, 45-20, in the Central Holiday Tournament on Dec. 29.
Head coach Alexander Fancher elaborates on what they improved on the most since last season.
"We have been working very hard on implementing solid, man-to-man principles in everything we do on that end of the floor," Fancher said. "Positioning, communication and locking key players down has been a focus this year."
This proved to work in their first game against Littlestown as they finished the game strong, 52-30.
Fancher does agree that there is much room for improvement.
"We want to continue to get better in all facets of the game," Fancher said. "We do a lot of skill work in practice, and shooting reps has been a big emphasis. We want to continue to add range to our offense to force teams to come out and play us beyond the arc. This will open things up on the interior and hopefully increase our team scoring into the high '0s range per night."
Their next game is Friday, Jan. 7 beginning at 7:30 p.m. at home against York Suburban.