Students Consider New vs. Old Snow Days
December 10, 2021
As we approach the snowy season, one different aspect of this year is how the snow days work at Susquehannock.
These new snow days are called FLEX days and are basically just an at-home school day.
The purpose of these FLEX days are so the school does not take any days away from our spring break or from our summer break. 
These FLEX days basically will just count as a school day, and the work you hand in for said FLEX day will count as your attendance. 
It's nice that with the FLEX days, we don't lose our school breaks; however, it takes away the classic fun of a snow day.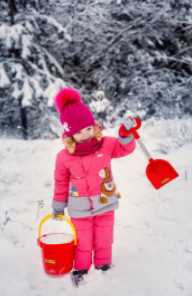 On a regular snow day, you might see children out in the snow building snowmen or inside drinking hot chocolate, but with the new FLEX days, now they will be stuck in the house for the day doing their school work.
One of the best parts about the winter season is getting those surprise snow days off from school.
Waking up on an average morning to be pleasantly surprised with a fresh blanket of snow on the ground and your parents telling you that you can sleep in because there is no school is one of the best feelings leading up to and after winter break. 
Now, with the new FLEX days, you still have work to do, and it is not a nice relaxing day off at this time of year-which we all need.
While the fact that we do not lose time from our break is nice, it is disappointing how we don't get a real snow day anymore. 
While the new snow days are significantly less fun, these FLEX days are probably for the best.
Even though they are not at all the same as our typical childhood snow days, it's better that we don't have days of our regularly scheduled breaks taken because of the weather.