Susquehannock Welcomes New Metal Tech Teacher
October 27, 2021
New Metal Tech, Power Tech and Construction teacher Tyler Martin is starting off his teaching career at Susquehannock this year.
"Teaching, I'm new to," said Martin. "This is my first year teaching solo."
Prior to Martin's teaching career, he worked in maintenance at the Lancaster County Career and Tech Center, and before that, a cabinet shop. 
"I have a lot of experience, but I am always willing to learn more," said Martin.
Martin likes to keep his students in an 'open mind environment,' as he teaches his students in his style, but he is never opposed to his students teaching him something new.
"A lot of my students down here like to teach me new things and different things that they do," said Martin. "We put two ideas together and come up with one solution."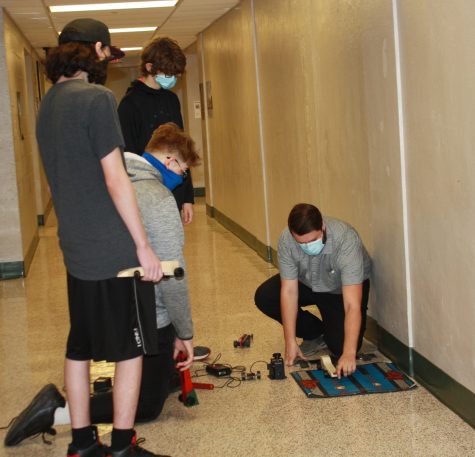 Martin believes that working together and collaborating are incredibly important skills to have students learn in his classroom. 
"I'm more than willing to work with students and try something new, [especially to] see if it works," said Martin.
Martin uses a method of "open-ended teaching" in his classes. 
Martin described "open-ended teaching" as starting off his class with a question or goal for his students and then have his students go figure out how to complete said goal. 
"We have done that maybe three to four times this whole year, said Martin. "The rest of it is hands-on learning."
His teaching style includes showing his students how to work the machinery or the tools and then have them go and use it themselves.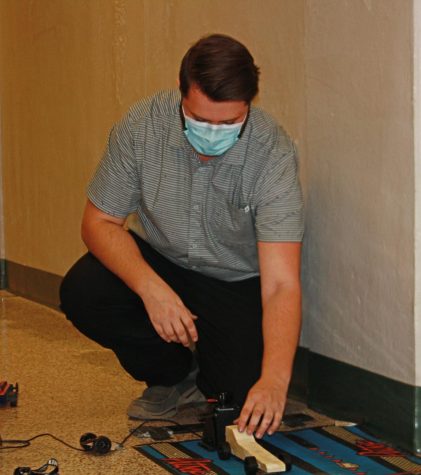 "There is very little sitting at your desk having me talk to you," said Martin. "It's [about] getting the students into stuff, getting them involved with it physically."
Considering this is Martin's first year of teaching, he is grateful that he is working at Susquehannock.
"It couldn't be better here," said Martin. "It's a fantastic building, all the other teachers are incredible and the students here have been great. It's a really good place to be."