Sam Elsen Sweeps through the Golf Season
October 14, 2021
Senior golfer Sam Elsen works hard while in the classroom and on the golf course.
As a full-time student and golfer, he works diligently to manage his time as he leaves in the middle of the day in order to compete in the team's matches.
"I normally see if I have any homework [before I leave class to attend a match] that way I know what I am missing while I am gone," said Elsen. "[For practices], I finish my homework if I have any, and then I will head over to the course to start practicing. I might play nine holes or 18, depending on the amount of time I have."
Not only does he prioritize his school work, but he is hardworking on the course as he strives to be the best golfer in the area.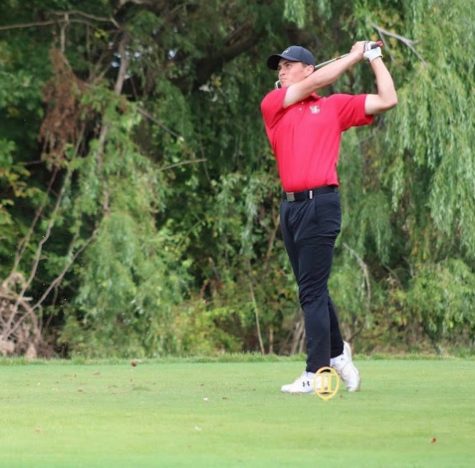 Elsen made it to districts for his final time and finished 13th overall in the District 3A tournament.
Elsen prepares for the next level, as he will compete in States on Tuesday, Oct. 19.  
In order to prepare, he continues to practice with his teammates at different courses around the county, while making sure his body has time to rest. 
As a team player, his teammates look up to him because of his success and contributions to the team. 
"Sam's leadership has pushed the team to do our best [while competing during the season]," said junior golfer Ryan Thomas who finished 11th overall in the District tournament and will also compete in States alongside Elsen. "[His leadership] resulted in another division championship [for our team]."
As the golf team has a leader like Elsen, it allows them to work hard and do their best in every match. 
During the game of golf, relying on your teammates is important due to it being a mental game. 
Elsen strives to pick up his teammates when he notices something is off. 
"I try to help everyone," said Elsen. "If someone is struggling with something [and I see it], then I'll walk over to them and ask them what's going on, and if it's mental, I try to help them and give them advice while playing."
Teammate and friend to Elsen, senior Cross Santoro, describes Sam as a hard worker who looks out for his teammates while competing.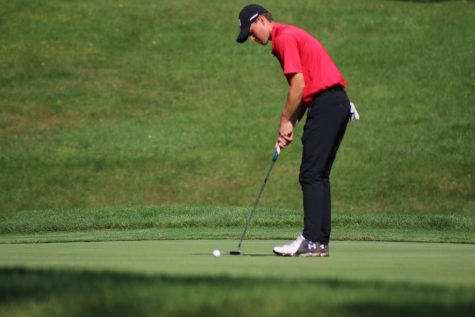 "I would describe Sam as a very reliable teammate, his hard work paid off and let Susquehannock shoot some very low rounds," said Santoro. "As an individual, Sam is perseverante and empathetic. I've known him for a very long time, and he has always been a hard worker and great person."
 Teammates, classmates and coaches believe Elsen is a hard worker who continues to be the best he can be on and off the course. 
Not only is Elsen a star on the course, he is involved through extra-curricular activities within Susquehannock.
As Elsen has more opportunities to showcase his talent on the course, he is making the most of his final season. 
"As I make it to the postseason, I'm trying to show everyone how good of a golfer I can be because throughout high school, in golf, I never really showed [my full potential]," said Elsen. "[In] my first match, I shot four under, and I feel like I can do it all the time. Going into every match feeling like you have to shoot under par because everyone expects that from you is a hard thing. The other day, I shot three under, and it gives me a good feeling [about what is to come in the postseason]."
Taking every day at practice and working hard to perform well means a lot to Elsen, especially because of this being his final season.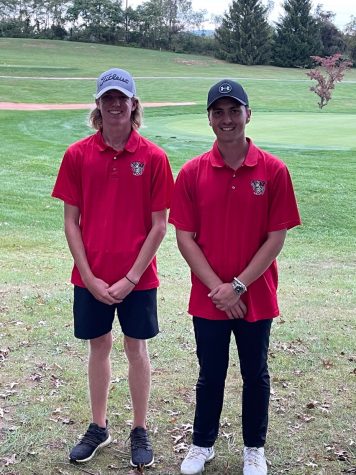 Elsen and Thomas will move forward in the state competition beginning on Tuesday, Oct. 19.