MiniTHON Returns
September 1, 2021
MiniTHON is officially back this year, preparing for the 'For the Kids' event in March.
MiniTHON is a team of officers and a student club that work together to raise money for pediatric cancer.
The MiniTHON adviser is Spanish teacher Heather Walker, who has been advising MiniTHON for about five years.
For Walker, MiniTHON means "Kids coming together to help kids in a very difficult situation."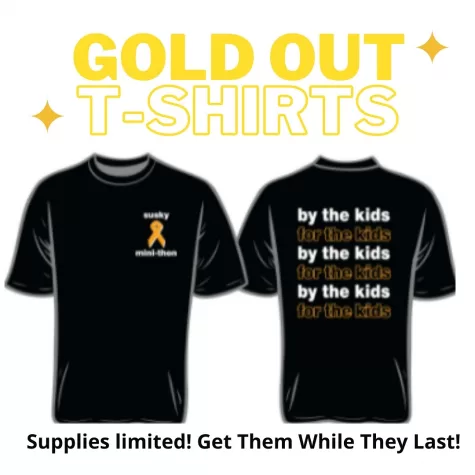 The group will work to fundraise throughout the year up until Mar. 4, the date of the main event that happens once every other year.
This event runs from 12-6 p.m. on Friday, Mar. 4.
It is a 6-hour event in which participants raise money to help Four Diamonds support pediatric cancer patients.
During the event, students must stay on their feet, standing for the entirety of the 6 hours in order to "take a stand" against childhood cancer.
The event includes lots of entertainment such as dancing, games, sports and food.
This year, the MiniTHON homeroom consists of 13 officers and has a total of 58 club members as well.
This group meets every first Monday of the month to discuss different plans to fundraise and create awareness of the cause.
"After the main event on Mar. 4, we hope to give $22,000 to Four Diamonds," said Walker.
One of the officers of MiniTHON is senior Alli Walker, the president of the club.
"Being president is an important and fun role for me," said  Alli Walker. "I enjoy leading my peers to help with the cause."
The first event that this group has discussed is the first Gold Out game of the year.
On Friday, Sept. 17, the first Gold Out football game will be held at the home field.
MiniTHON will sell t-shirts to wear for the Gold Out game and future games to come.
The shirts are selling for $10 a piece, and there is limited supply, so first come, first served.
One of the officers that helped design the shirts is junior Juliet Elias.
Elias is the merchandise manager who helps design the shirts and wristbands that get sold for gold out games and other MiniTHON events.
"The t-shirts this year are super soft and go towards a great cause," said Elias.
Another event that is actively being planned out is a restaurant spirit night.
This spirit night is not fully planned out at the moment, but it is in the works along with multiple other spirit nights to come.
Spirit nights will be held on weeknights and will be advertised during the school day, so students don't miss out.
To anyone who may be interested in participating in the Mini-THON club, the second group meeting will take place on Oct. 4.