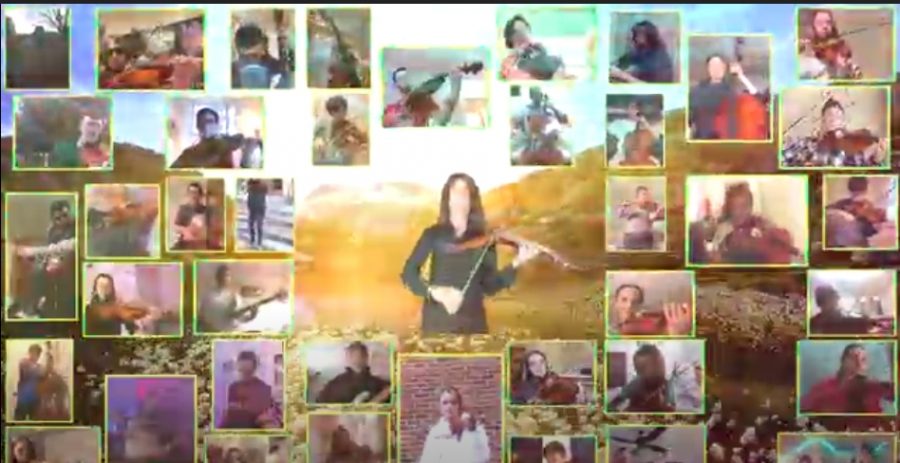 Orchestra Students Play with Trans-Siberian Orchestra Violinist
May 27, 2021
The orchestra students worked with Trans-Siberian Orchestra violinist to create a virtual performance this year.
Mark Wood, the violinist, taught them his arrangement of Panic at the Disco's "High Hopes."
The students recorded themselves playing the music and then made a video of themselves playing along.
Both the high school and middle school students rocked out with Wood.
Watch the compilation here.