Students Compete in Virtual Envirothon Competition
May 20, 2021
During late April, six students from our school placed 10th overall in a digital Envirothon competition.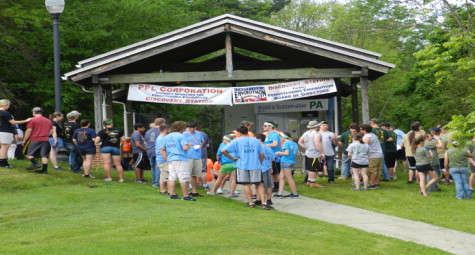 Our school's team, named the Crafty Caracals, achieved a very difficult accomplishment that requires much time, according to club adviser Tyler Stipcak.
"I am very proud of them earning a spot in the top ten," said Stipcak. "Usually, there are between 20 and 30 teams competing. [Achieving tenth place] is not an easy thing to do, especially since this was their first high school competition together."
Not only was the competition virtual, so were the practices.
The team, consisting of freshman Madden Losey and sophomores Josephine Sedgley, Colin Baust-Crain, Bea Ricafort, Alexa Viands and Kaitlyn O'Byrne, meets once a week to go over and review the topics.
This means students were much more independent with their preparation this year.
Sophomore co-president and captain Bea Ricafort mentions the various ways which the team used to prepare.
"For practice, I usually create different methods of studying, which may include making Quizlets, Kahoots, study guides or simply reading and highlighting the material," said Ricafort.
Envirothon is a nationwide competition that tests students' knowledge on various areas of the natural world.
Competing schools are tested in five different topic areas: Aquatic Ecology, Forestry, Soils and Land Use, Wildlife and a current issue.
This year's current issue was about Water Resource Management, ranging from pollution to the treatment and assessment of water resources.
In a normal year, there would be stations arranged for each topic. In those stations, teams would take their tests.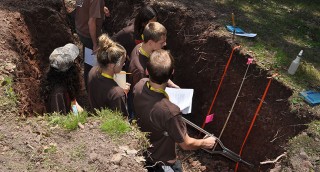 Some stations have samples of animal skulls, trees, etc. and others would have pictures that would be used for identification on the test.
Yet with COVID, events were different for this year's competition: the students had to compete virtually, meaning they had to take timed Google form tests.
Each test had 30-50 questions, with a 25-minute time limit.
Any students interested in joining Envirothon next year should email Stipack at [email protected], or stop by room 201.