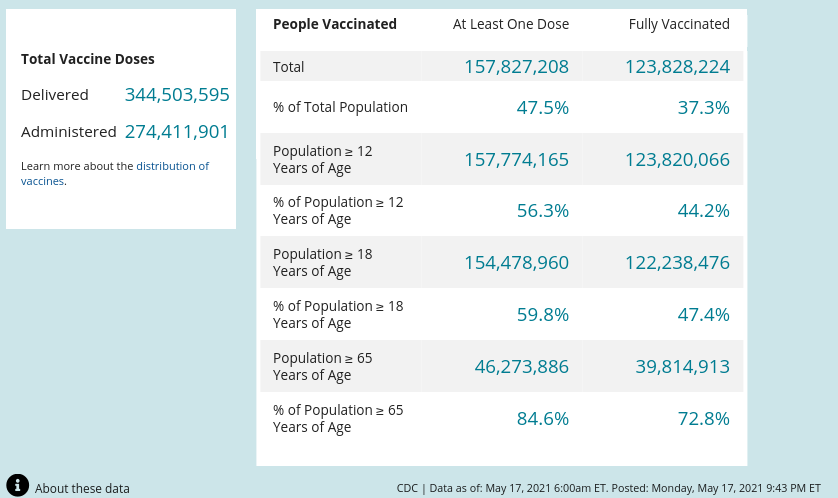 Vaccinations Bring Progress
May 21, 2021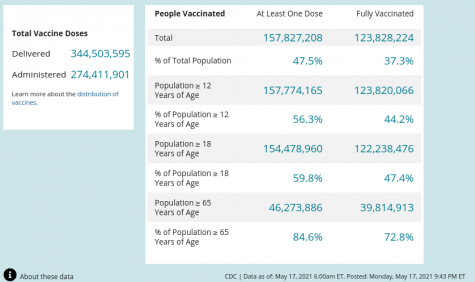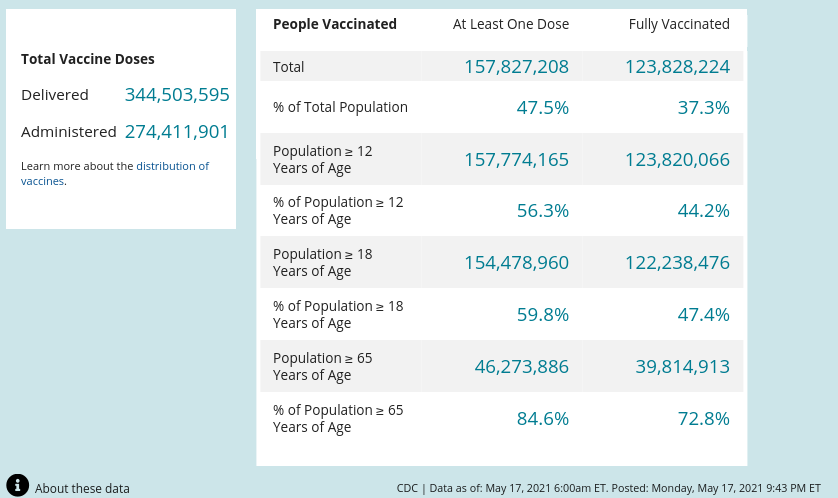 COVID-19 has affected everyone in different ways, but as the vaccines are being distributed to different age groups, the question becomes how that will affect restrictions and guidelines.
As more vaccinations are being given to adults, the immunity to possible exposure decreases. 
Melinda Landis, the high school nurse, elaborates on how the vaccine will affect society, even if solely being administered to citizens 18 years and older.
"More adults being vaccinated should decrease the amount of spread that occurs which will ultimately help to protect our students," said Landis.
Students between the ages of 12 and 15 are now eligible to get the vaccine if they choose.
"When students begin to get vaccinated the amount of spread that occurs should be decreased which will also help protect our school," said Landis. "When students are vaccinated, they will not be required to quarantine if they are exposed."
The CDC recommends that 70 percent of the United States population be vaccinated before the school district considers reopening fully with no masks.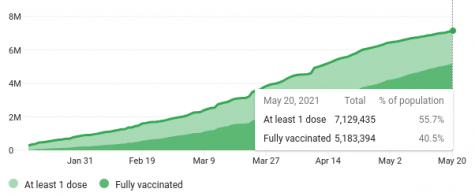 The coming school year's structure is still a toss up, but after having a tough year, most parents, students and staff want to see a normal school year.
"I'm hoping that we return to a traditional school year in the fall without masks or social distancing," said Landis. "I'm hoping that all students in school will have the opportunity to be vaccinated, if they choose, as soon as possible, including our younger students in elementary school. This will make getting back to normal much easier."
Everyone has dealt with some of their own struggles through the COVID-19 pandemic, and the school aimed to figure out what worked best for staff and students.
"It was tough, I mean I think everybody would agree this has been a tough school year, but I think we have made it through basically staying open for the most part by quarantining when we had to and adjusting where we could," said Landis.
Landis has faced her own challenges  in the school year and has learned a lot over the past 14 months.
"This pandemic has shown how small our world is," said Landis. "Our actions, both good and bad, clearly have a significant impact on the people around us and the world as a whole. The greatest challenge that I have had this year as a school nurse is [to manage] each case or potential case to try to keep our building as safe as possible."