Girls Lacrosse Team Stands Strong
April 26, 2021
The Lady Warriors lacrosse team continues the fight to finish the season strong.
They currently sit in third place for the PIAA 2A Division, as they hold a win-to-loss record of 6-1.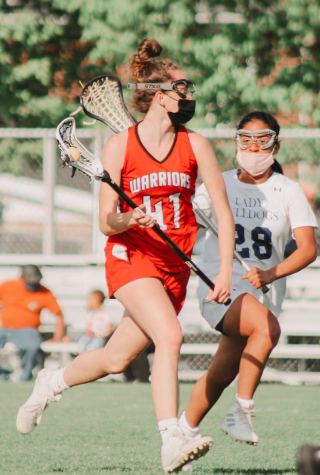 The Warriors had a five game winning streak, but they fell short on the road at Hershey on April 17.
Following their first loss, the Warriors made a comeback as they dominated the West York Bulldogs with a final score of 22-5.
Junior attack Sydney Marusko speaks about this season so far and how well her team is doing.
"I think our season is great!" said Marusko. "We definitely have such a talented team, and we all play extremely well together. We all want to go far, and I think we have the talent and confidence that [will allow us to make it to the postseason]."
As the Warriors continue to work hard in practice, they are preparing themselves for the biggest competition yet: York Catholic.
Senior defender Allie Abel believes that York Catholic will be hard to beat.
"[York Catholic] is a team in the league that we look at as our biggest competition," said Abel. "We are excited to play them because it is going to be such a good game. I would have to say that the skill level is even between their team and our team, so it will come down to who wants it more. We are giving everything we have in practices so that we will be set to play them."
As the team continues to grow as individuals but also together as a team, it makes every practice and game an enjoyable experience.
Looking back on other seasons, the major difference was the drive each teammate has shown.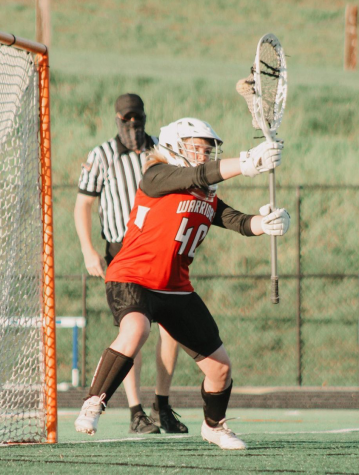 "Every single person on the team stands out in different ways because we each bring something special to the team," said Abel. "It is really hard to just choose a few when all of the girls on the team are great."
Despite this being their first year with the new coach, so far the season has been successful for the Lady Warriors.
Head coach Kristin Kunaniec is enjoying the season as she is able to spend time with the team, but also her mom.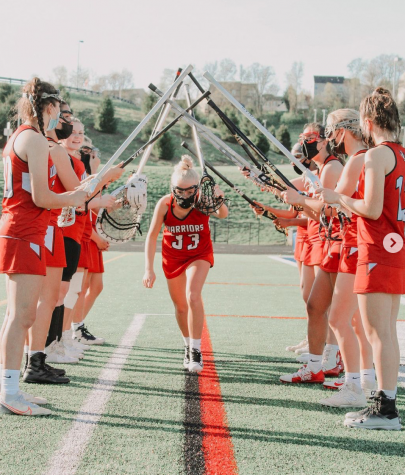 "The girls are truly incredible and make me want to improve and do the best I can everyday because they truly deserve that!" said Kunaniec. "I am also so thankful to be coaching with my mom and coach Jathan. Getting to spend this time with my mom and share the team and coaching, both of which I love so much has been incredible. Coach Jathan has also been fantastic, bringing great energy and passion to the program. The coaching staff and girls make this experience something I couldn't be more thankful for!"
Not only is there a family bond between the mother and daughter on the coaching staff, there has been a family bond created between the players and coaches.
"The girls are very passionate about improving individually and as a team," said Kunaniec. "That is not something you can teach, so I am very thankful and proud of them for that. We also focus hard on the little things that I believe make a huge difference in a game. Both the coaches and players work very hard for each other, and I think that comes from the family atmosphere we have created!"
Having a strong team bond allows them to push each other in order to bring out the best in each player.
The Warriors are back on the road this Monday, April 26 against the Central Panthers. The Varsity game begins at 7 p.m.