Unified Track Joins the Special Olympics Movement
March 26, 2021
The first Special Olympics season has arrived for the Warriors, and 13 students are headed to compete.
Special education teacher Kristin Johnson, known by Special Olympic athletes as Coach K, is looking to accomplish a level of inclusion through the team that, in the 1900s, was believed to be impossible.
On a global scale, the Special Olympics is a competition that dates back to 1968, aiming to promote respect and inclusion for those with intellectual disabilities across the world.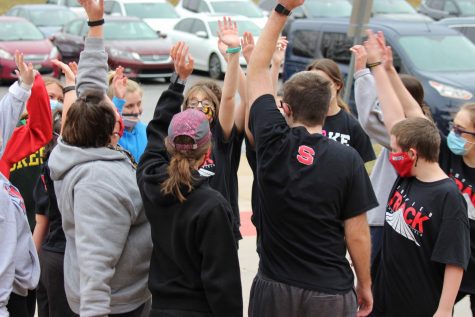 "Having the opportunity to coach the Unified Track Team is honestly a dream come true," said Johnson. "I believe in an inclusive environment for all. Using sports as a platform to learn sportsmanship, time management and compassion will lend itself to the life lessons all students should learn prior to graduating high school."
These values arise in Johnson's teachings just as they have been illuminated at a national level, dating back to what activists and the Special Olympic community refers to as "Daybreak."
The first of the Special Olympic Games occurred in Chicago in the year 1968 at Soldier Field, being described as the beginning of a global movement for people with intellectual disabilities.
At first, athletes were faced with prejudice and misunderstanding that had long preceded the games, being evident in the lack of attendees in the Soldier Field's stands.
Nonetheless, the Special Olympic athletes were met with cheers for the first time in many of their lives, showcasing that people with intellectual disabilities could achieve incredible things.
Inspired by moments like these, Johnson is very experienced in Special Education, leading her to always search for ways to promote inclusion and unity.
"I have been teaching special education for 18 years," said Johnson. "At East Stroudsburg University, I worked at Special Olympics on the campus [and] ran a program for special needs children on Friday Nights as well. I worked for 3 years at a summer camp that included special needs children and adults. This year I wrote my dissertation on co-teaching and inclusion classes."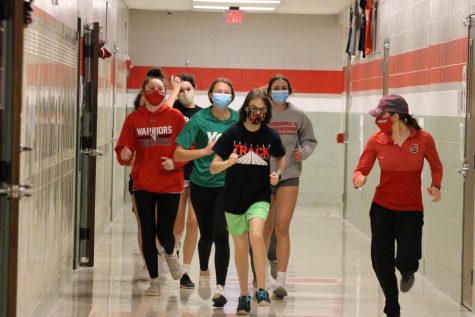 The path to creating opportunities such as the Special Olympics was not easy, and without the Joseph P. Kennedy Jr. Foundation, it would have been nearly impossible.
The Kennedy Foundation was originally dedicated to bettering society as a whole but shifted to improving the societal treatment of people with mental disabilities, launching research for how to prevent similar disabilities in the future.
In 1957, Eunice Kennedy Shriver became the head of the Kennedy Foundation and founded Camp Shriver in 1962 as a place for children with intellectual disabilities to go during summers when other camps refused to take them in.
After multiple summers of Camp Shriver expanding its reach and inspiring the establishment of other programs, the positive effects of physical activity for those with mental disabilities were proven.
Shriver searched for a way to emphasize the value of that improvement beyond summer camps and decided to found the Special Olympics in 1968.
Important figures like Shriver have aided in expanding the boundaries of inclusion as well as deepening society's understanding of mental disabilities through their prominence in the Special Olympics and their overwhelming support for unity.
To this date, the Special Olympics have continued to forge the path, leading to the twelfth annual Winter Games which are set to take place this year in Sweden.
Overall, Johnson is looking forward to coaching the Special Olympic team along with Coach Kevin Molin and Coach Dempsey Murphy, taking part in a movement in which "the sun never sets."
Murphy is glad to be a part of the movement and hopes that students will support the Unified Track Team as the athletes train and spread positivity together.
"Students can simply stay informed of this movement by keeping an open mind and heart to the many lessons we can learn about what it takes to make an inclusive environment," said Murphy. "…there are various events such as Spread the Word and our very own track meets that can be supported by the student population. Most importantly, students can model inclusivity throughout their day and can attend the Unified Track Meets to show their support!"
Both Johnson and Murphy are aiming to bring the student body and the student-athletes closer together as a family.
"The coach's ultimate goal is for all students on the squad to feel a sense of belonging and empower them to step outside of their comfort zones and grow," said Johnson. "As Dan Levy once said at the Golden Globes, 'Inclusion can bring about growth and love in a community,' and that is what we are hoping to do."