Teachers Participate in the YWCA Equity Challenge
March 24, 2021
S.Y.C.S.D. staff across the middle school and high school have been participating in Y.W.C.A. York's 21-Day Racial Equity and Social Justice Challenge.
The Young Women's Christian Association- York's challenge spreads across a span of 21 days, going from March 1-29. The activities, whether they be articles to read, podcasts to listen to, or self-reflection, are offered to broaden the horizons of those participating.
Each activity follows a consistent theme throughout the week. These themes cover different forms of discrimination against minorities in different settings.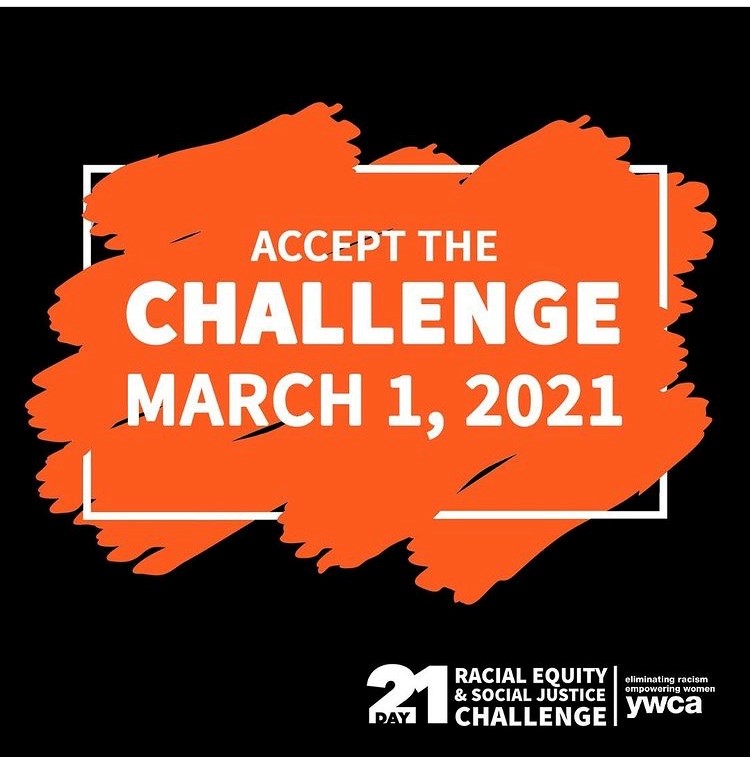 The ultimate takeaway is the idea that each group has their own set of certain needs that they may need more than another group.
When meeting with teachers, many showed great passion for this topic, including Karen DeLuca, an English teacher at the high school.
"Fair doesn't mean equal," said DeLuca. "Equal is when every individual or every group gets the exact same resources, the exact same opportunities [and] the exact same everything. Equity is the idea that you need to look at individuals or groups of people and maybe consider, proportionally, some might need or deserve more resources or more opportunities than another group. It means that you're not assuming that one size fits all for everyone."
Many teachers and staff across both the middle school and high school volunteered to participate in this challenge.
By volunteering, they are opening themselves up to different ideas and perspectives of the world we live in.
One of these volunteers is high school English teacher Kate Wilt who has been participating in the challenge.
"By learning and growing in my understanding of individuals and groups different than me, my scope of the world, past and present, stretches, allowing me to be more aware, more empathetic and more purposeful in my interactions with others," said Wilt. "Beyond the growth that this challenge is giving me personally, it is certainly helping me in significant ways to become a better teacher. Each day's challenge not only brings me new understanding, but it also gives me new perspectives that I can use in my daily interactions with my students and even fresh ideas to integrate into the curriculum."
This challenge has been an excellent way for teachers and members of the community to learn and understand each other better than ever before.
Over 500 people have signed up for YWCA York's 21 Day Equity Challenge starting on 3/1. Wow! You still have time to join us: https://t.co/OwwhpskZL8 pic.twitter.com/vlBB8L1aQ9

— YWCA York (@YWCAYork) February 28, 2021
The challenge is also relevant to a broad spectrum of academic subjects. History teacher Andrew Warren remarks that the challenge is easily relatable to real life as well as his own history curriculum.
"Any educator should also be a life-long learner, and the 21-Day Challenge just provides an opportunity to learn about things that are going on in our society and our community," said Warren.
Teachers are constantly looking for ways to improve their methods of teaching and this challenge has created a plethora of ways for teachers to be able to understand and relate to their students more efficiently.
"I feel like we are passionate about what we do and passionate about helping our kids grow and develop into these well-rounded, knowledgeable individuals who are going to go on and do great things in the world," said DeLuca. "We have to be the best that we can be to help bring that out in everyone else."