Marusko Receives Stage Manager Award
March 2, 2021
Senior Alexandra Marusko was recently awarded $1,000 technology scholarship at the PA Thespian Festival.
She received the award based on her work as a stage manager during the production of "Puffs."
The stage manager is the important connection between all aspects of the production team- from being in charge of the crew and cast, to costumes, to props, to lighting and so forth.
Technical director Eric Paules has worked alongside Marusko during the productions for more than a dozen plays.
Marusko works hard on and off the stage in order to make sure the productions are well done. 
"She is really outstanding," said Paules. "One of her most unique features is her work ethic because she does not quit. When she gets her mind on something, it gets done. I love working with her because she is not afraid to put in the time, and it is a lot of work behind the scenes. It is long hours and is pretty un-glamourous at times. She does it all with a smile which shows her love for theatre and stage management."
When receiving the news about the award, it took place in a different way because of everything being virtual. 
"It was certainly interesting!" said Marusko. "Since the entire festival was virtual, the award ceremony was a live broadcast. [This meant] I was just sitting at my desk and celebrating by myself for the award. It was nice to see the chat respond and celebrate with me."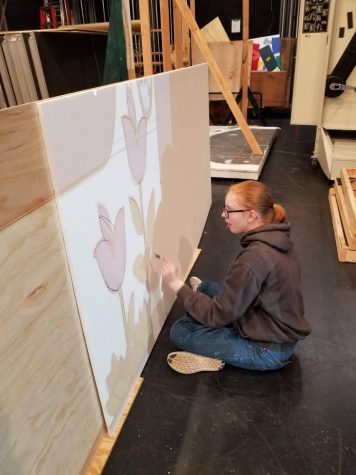 Between all Susquehannock theatre students, Marusko is the first to win the award for stage management while others win awards for costuming. 
In addition to Marusko and her peers getting excited about the award, so were her supervisors. 
"I am delighted she got this award to confirm and let everyone know she is going to be a great stage manager some day at the professional level," said Paules. 
Not only is Marusko committed to the theatre program, but she hopes to continue this profession later on in life. 
"I plan to attend college for technical theatre with a focus in stage management," said Marusko. "I will be going to a four-year college where I can craft my skills as a stage manager, then after graduation work for a theatre company and hopefully make my way up to broadway."
Not only does Paules see the hard work in Marusko, so do her peers, like senior Kelsey Custer who has worked alongside Marusko during productions.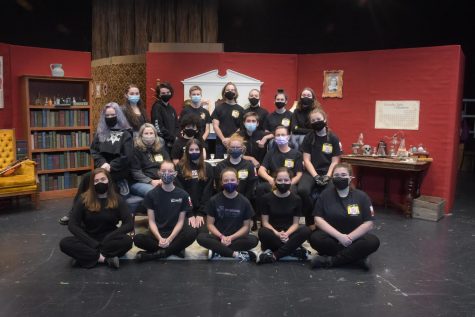 "She has such passion for theater that is unbelievable," said Custer. "Whenever we are working together, she comes up with these creative, new ideas that I would have never thought of. Recently she started compiling information from rehearsals involving the cast, set construction and costume and emailing it out streamlining the communication between cast and crew. This allows for everyone to be on the same page and get questions answered faster. She really loves what she is doing in the Susky theater program, and that is always great to see." 
To see the theatre program and Marusko's hard work,  tickets for the upcoming production "The Addams Family" are available to purchase.