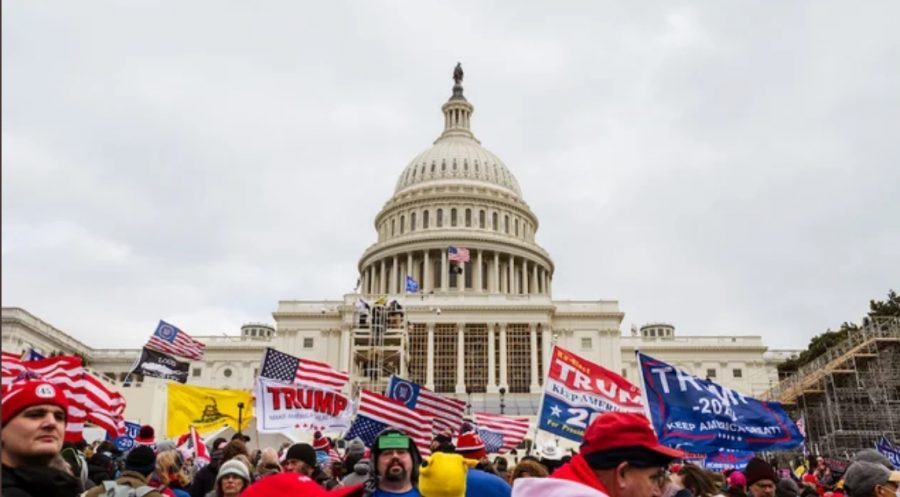 Top Three News Stories You Should Know
January 14, 2021
Here are top three national news stories from the past two weeks that you should be aware of.
COVID-19 Vaccination Phases Rollout
Recently a few COVID-19 vaccines have been approved, the ​​​​Pfizer-BioNTech COVID-19 and Moderna's COVID-19 vaccine. The PA Health Department has a phased plan in place to start vaccinating the public. According to the PA Department of Health "COVID-19 Interim Vaccination Plan" online PDF, there are currently different phases with each phase slowly letting more people take the vaccine. There are three multi-step phases for the vaccine. Phase one is a small amount that mostly includes a select amount of health care and law enforcement workers and people who are of high risk.
#COVID19 vaccines are an important tool to help stop the pandemic. As of January 11, 2021, nearly 9 million people had received their first dose of a COVID-19 vaccine. See more on COVID-19 vaccination data: https://t.co/zYLe3H12re. pic.twitter.com/r41yQ8N4vl

— CDC (@CDCgov) January 11, 2021

The second phase also includes health care workers, law enforcement, and people who are of high risk, but they expect to have a larger amount of the vaccination and will focus on distributing a lot more.The final phase works on getting the remainder of those from phase one as well as expanding to the general population; this is expected to be the final part of the vaccination distribution. While these are being distributed, there are also places where one is able to volunteer to take the vaccination to keep an eye on how well it truly works as well as if any major side-effects will occur.
Pro-Trump Groups Protest, Riot in DC
Pro-Trump groups broke into the Capitol building on Jan. 6. The Washington National Guard and the Virginia National Guard were sent to the capitol that night to break up the protests and riots. According to CNN, people at the protests are being identified and fired from their jobs. The company Navistar says, "while we support all employees' right to peaceful, lawful exercise of free speech, any employee demonstrating dangerous conduct that endangers the health and safety of others will no longer have an employment opportunity with Navistar Direct Marketing." During the protest, four died, one being a woman who was shot and the other three from health emergencies. As of Jan. 7, 52 people were arrested.
Biden Confirmed Winner of Presidential Election
After recounts and high tension surrounding the election, Joe Biden has finally been admitted into presidency on Jan. 6. According to NPR, this is the timeline of events: Biden's presidency was secured by the important swing states Wisconsin, Pennsylvania and Michigan, all turning blue after hours of being red. In early December, Biden was announced to have won the election, though he was not officially appointed president. During the month of December, electors were chosen, and the votes were sent off to the U.S. Congress. On Jan. 6 Congress counted electoral votes and certified Joe Biden as the 46th president of the United States. Biden's inauguration is set for Jan. 20
President-elect Biden's dog Major, who will be the first dog to go from a shelter to the White House, will have his own "indoguration" hosted by the Delaware Humane Association this weekend. https://t.co/hXPro9alHy

— NPR Politics (@nprpolitics) January 14, 2021