Boys Soccer Plays Hard in District III Playoffs
November 25, 2020
After an undefeated season, the boys soccer team won their final regular-season game against Gettysburg, leading to districts. They pulled through with a win against Daniel Boone and then went on to play Fleetwood.
Head Coach Brett Maxwell was excited to head to the playoffs.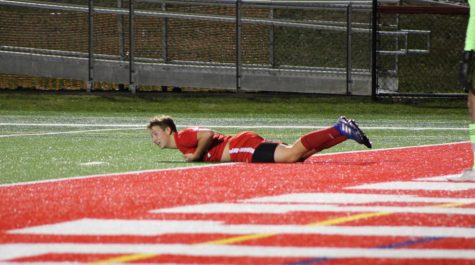 "This year has been a roller coaster," said Maxwell. "We're thrilled to get the opportunity to have a postseason and keep things rolling."
The team has done a lot to prepare for where they stood going into the playoffs.
Junior midfielder Ashton Murray agrees the team put in a lot of preparation for this.
"In order to prepare for the district tournament, the team has really started focusing on how to play as a team on and off the field," said Murray. "We have learned how to take pride in games, while also taking responsibility for our own individual actions."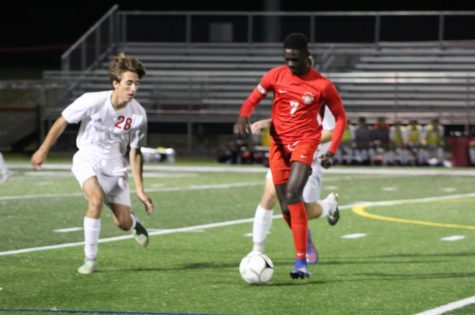 Freshman forward Carlos Dilts felt very pressured for his first-ever playoff game.
"Being a freshman they expect you to do well-playing varsity," said Dilts. "They've put in a lot of good work in practice and so far it's paying off but each practice we're finding ways to get better."
Maxwell has taken it one game at a time and has always stayed positive.
"At this point, every game is going to be a tough one, and we need to take it one game at a time," said Maxwell. "I believe we have as good of a chance as any team of making a deep run, but the teams we will play from here on out can too. We just need to continue with the mentality that every game is a chance to continue our season."
Even though the boys lost their second game into playoffs against Fleetwood 2-1 on Nov. 7, Murray feels that the boys had a very good bond.
"I believe that the team's bond and the chemistry of the team is quite good," said Murray. "We all have a team-before-self mentality, always putting the team first. We have grown as not just a team, but rather as a family through the practices and the tough pandemic times."
This season the team had multiple boys make the YAIAA All-star team,making their coach proud.  See Maxwell's response to his players below.
Unfortunately, the boys did not make it further into district playoffs after their game, ending their season with a 13-1 record.