Girls Volleyball's Season Comes to an End
November 5, 2020
The girls volleyball team had a winning season with a record of 10-4, ranking 10th in districts
Head coach Colby Messersmith is pleased with the season.

"I believe the season has been going well so far," said Messersmith. "… The girls have worked hard over the off-season to better their skills and it shows."
The lady warriors had a great season only losing four games. York Suburban, Gettysburg and West York. 
Senior outside hitter and captain Savannah Lesley has played volleyball all four years in high school.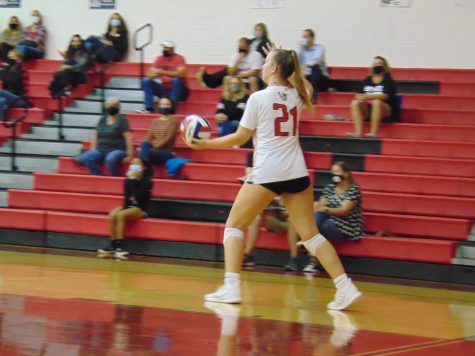 "The team has definitely grown, not only independently as players, but as a whole," said Lesley.
Junior middle hitter Madeline Gajewski, another player from the team, agreed that the team has made tremendous progress.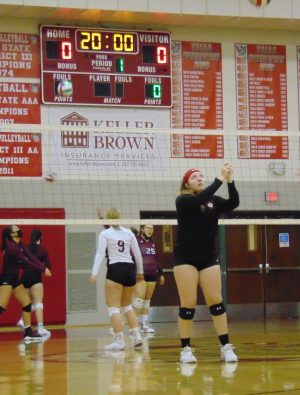 "We have become one as a team, and it has worked very well," said Gajewski.
Both varsity and JV practice together, so they get time to bond and learn from each other.   
"Having upperclassmen step up to help the underclassmen with skills, etc. makes the team bond much stronger," said Messersmith. "… It's a family-like atmosphere."
Lesley believes that this is one of the best teams that she has worked with in her career.
"I have never had so much fun with a group of girls during my years of volleyball," said Lesley. "We all get along and help each other become better players and people in every way we can."
View this post on Instagram
Halfway through their season, the Warriors fell to unbeaten York Suburban.
After a third consecutive loss, however, the team dropped to 10-4 and only 10th in districts.
In an interview with Ryan Vandersloot from the York Dispatch, coach Messersmith was worried about their postseason outlook.
"In a normal season, we would be OK," said Messersmith. "But this year only the top four get home court and only eight teams make it. So it's a little stressful in that sense."
The team did not qualify for districts.
"We take each day, each practice, and each game as it comes," said Messersmith. "I think being able to keep a clear focus on our goals so far this season has been our success."