Boys Varsity Soccer Team Makes History
November 2, 2020
The boys varsity soccer team are going into districts with a perfect record for the first time in school history.
In a year with no preseason and limited practice sessions, the team has outperformed season expectations.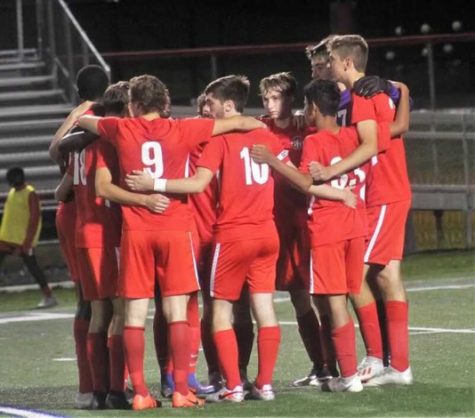 Senior varsity player Aaron Filsinger has started on varsity since his junior year.
"COVID has definitely limited some of our time together, as we had to start practicing later than usual, and we played less games and scrimmages before the season started," said Filsinger.
Filsinger believes that this team has a chance to do something special this year.
"I think as we go along playing games, we are getting better with playing in our formation, and when our formation is played properly, it makes it pretty easy to win the midfield third, which helps limit the opportunities for the other team to score," said Filsinger.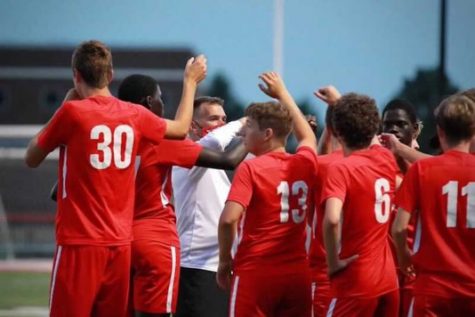 Junior Garrett Wilson started for the first time this year, learning how to prepare under COVID-19 with his teammates.
"Earlier, before the season started, we trained in the summer not knowing that there was going to be a season or not," said Wilson. "Once the season started, we enjoyed it because we didn't know if it would last."
Wilson has been a key defender for the team this year, taking over a vacant position left from last year's seniors.
Wilson credits the work he has put in this year and believes that the team has been successful because of the playing style and the help of the seniors.
"Every year the seniors have a big impact on me," said Wilson. "They give me knowledge of the game which allows me to be successful. It also allows me to fight even harder on the field because I want to honor my seniors."
Head coach and physical education and health teacher Brett Maxwell thinks the team has handled COVID-19 restrictions maturely.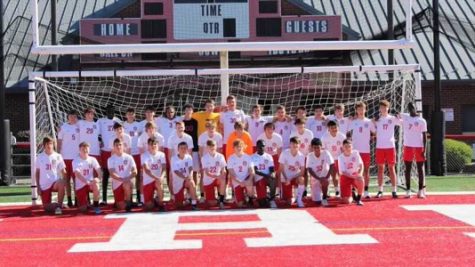 "COVID has obviously thrown a wrench into everything, but the boys have handled the circumstances incredibly well," said Maxwell. "Everyone has been very understanding, and the boys just seem happy to have the opportunity to have a season at all."
Regarding the current record and state of the team, Maxwell says he is not surprised.
"We lost some significant players last year, but I knew we had another strong senior class and some underclassmen ready to step up," said Maxwell. "I wasn't sure we would be undefeated at this point but knew that it was a possibility given the quality players we have."
The regular season has come to an end for the team, and  the group will go to district playoffs very soon.
"We need to continue to get better, which is difficult given our schedule, but if we do so, we can definitely be a team to worry about in the postseason," said Maxwell.