Guardians, Students Debate Effects of Hybrid Schedules
October 23, 2020
COVID-19 is changing students' learning experiences, for better or worse.
Hybrid schedule is a better, safer choice for students, staff and others; students also believe that it is an easier way to do schooling that causes less stress than a full-time schedule.
Other students would argue that school at home is much harder and stressful on their lives and is potentially severely damaging their GPA.
Kennard-Dale high school student Thor Guess used to use a hybrid schedule, and now uses a full-time schedule.
"It's not for me," said Guess. "I started failing, that's why I switched [to full time]."
Some people believe that a fully virtual school is the best choice for schools, but Guess and many other students would disagree because of the unneeded stress.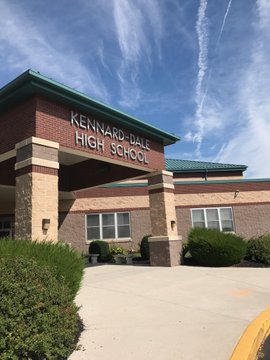 Former Kennard-Dale student Carlo Barone, who has been home-schooled since fourth grade, believes that safety should be a priority in schools during COVID-19.
He understands the risks of COVID-19 and wishes for a safer healthier world. "I definitely feel like[hybrid schedules] should be enforced," said Barone.
Many students, parents, and others believe that a full-time schedule is very dangerous and unsanitary and that they should be able to send their students into a safe and healthy environment.
"I personally don't think full-time is a very good idea," said Barone. "You just need the extra time for cleaning [the school]."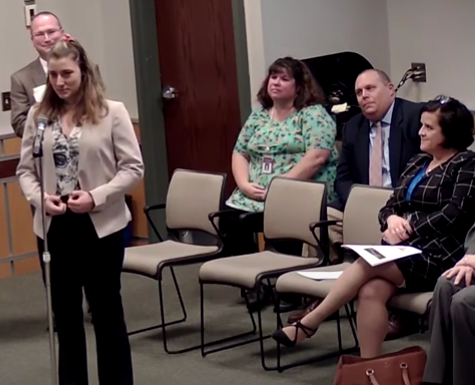 Multiple people in the school's staff believe that the hybrid schedule is currently the best option, including Principal Kevin Molin.
Molin says
"
"We took the scientist and doctor recommendations, and that's what really drove it ultimately.""
— Kevin Molin
For Molin, the organization of the cafeteria was an important asset to the safety of students.
"We looked at what our cafeteria could take on maintaining 6-foot distancing," said Molin. "Trying to serve everybody lunches in the room… getting students down here [the cafeteria], getting their lunch, getting them back to their classroom… were all things that went into that [hybrid] schedule but honestly it all came down to social distancing."
The hybrid schedule was chosen by the district with the safety of students and staff in mind.
"We decided as a district to go to [hybrid]," said Molin.
The school's use of hybrid schedules may have some negative effects on students' ability to socialize, but when it comes down to the health and safety of staff and students, a hybrid schedule was seen as the best by the Southern York County School Board for a reason.