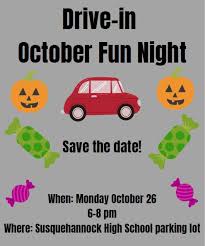 October Fun Night Provides Candy Drive-thru
October 11, 2020
Trick or treat! October fun night will still happen with a COVID-19 safe setup: a drive-thru.
As of now, the event will take place from 6-8 p.m. on Oct. 26, 2020.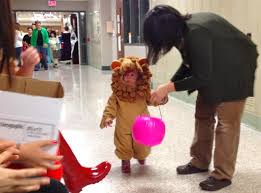 Student Council is planning to have representatives from various student organizations stand outside along the campus.
A line of cars will then pass by each of the groups  where student volunteers will hand out candy from each table wearing masks and gloves to promote safety.
Senior Audra Chilcoat-Goble appreciates the new setup.
"I think it's a good idea so that the kids are still involved, and it gives people the opportunity to go trick or treating,"said Chilcoat-Goble.
In order to limit the number of people in close contact, there will be a maximum of two representatives from each club on the night of the event.
In Hawaii, we love potlucks, picnics and parties. But gatherings can endanger the lives of our family and friends by putting our loved ones at risk for #COVID19.

Maintaining social distancing is our way of protecting kupuna, and keeping us on the path to recovery. pic.twitter.com/ddo0WoVfX3

— Hawaii Department of Health (@HIgov_Health) May 31, 2020
Student Council is still in the planning stages of this event, directing all of their current attention to the communication involved with the newly drawn plans.
Junior student council president Megan Stiffler describes the communication plan for the event.
"We're [Student Council] just planning it, trying to get the word out to the community on how it's changing and how it's going to be different from previous years," said Stiffler. "Then we're going to reach out to clubs and organizations throughout the school."
Overall, everyone has hopes that this will be a success.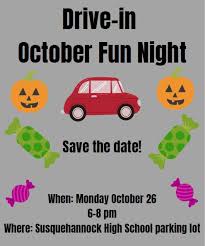 Student council adviser Kellin McCullough has an optimistic attitude to the event's success.
"I think it will be great. I hope that we get enough candy, and I hope that people will show up," McCullough said. "Nothing's perfect. There's always bumps around the road when you're planning different events, but I'm sure the kiddos will work hard. The support of administration is great and hopefully the community will be positive, and everyone will have a great time."
Anyone willing to make candy donations can drop them off to McCullough in room 207.