Student Organizations Function during COVID-19
October 8, 2020
Student organizations are learning to overcome new, difficult challenges to participate in the most normal school year they can manage.
Freshman Cordelia Jenkins is a new member of the Susquehannock Theater Department.
This year, in an effort to reduce the chances of spreading COVID-19, the theater department is having four separate plays instead of one.
"We can only have twenty two people in the auditorium at a time, so the casts are very small," said Jenkins.
This year's play will focus on four of the adventures of the legendary detective Sherlock Holmes and his partner Dr. Watson.
"Each play will be in a different genre," said Jenkins. "The first is a detective mystery, while the third is a comedy."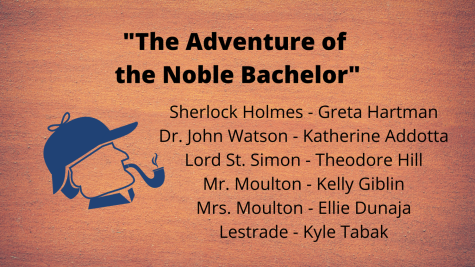 The first act of the play is "The Adventure of the Noble Bachelor."Due to the restrictions in place, the performances will have no live audiences. Instead, they will be live streamed over the department's website. The camera will follow each character individually, closer to the style of live television than live theater.
"We're really excited about the live stream," said Jenkins. "The sets will be entirely different, as filming someone walking through a door is different from watching someone walk through a door live. Everything will be so much smaller and easier to build."
Of course, the lack of audience does come with setbacks.
"Normally, we can judge how well the performance is going by the audience's reactions, how well jokes are landing, and if we need to alter our approach at all," said Jenkins. "Now, there is no way of knowing if it's going well. We have to rely on our directors entirely. I think that's my biggest source of anxiety right now."
This appears to be Jenkins's only source of anxiety surrounding the play.
"My parents run the theater department, so I'm not worried about much right now," said Jenkins. "I think this is the least stressed I've ever been about the play."
Luckily, this low stress appears to be a pattern throughout the student organizations.
Matt Shervington, a school counselor, runs the Susquehannock chapter of Aevidum, along with history teacher Andy Warren. Aevidum is devoted to promoting positive mental health and a supportive, healthy school culture and
atmosphere.
"We focus on a positive mental health dynamic and to break the stigma around talking about mental health," said Shervington.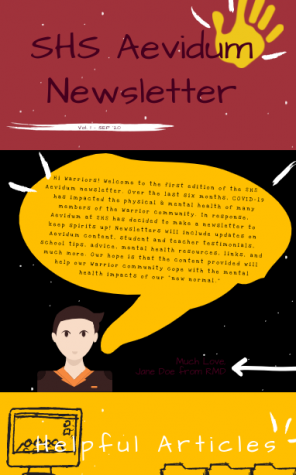 He, and a core group of upperclassmen, help run Aevidum, organizing campaigns to spread the message.
Due to COVID-19, the club is much smaller than in recent years.
"Normally, we would have a core group of five or six students in charge of organizing everything the club does with an outside group of 20 or so to execute the work," said Shervington.
These five or six students within Aevidum have been forced to take on much bigger workloads than they normally would, truly becoming student leaders.
Shervington is not worried about the students though, repeatedly saying that they are the strongest group of students he has ever had in the club. Their optimism and efforts during this time are incredibly impressive.
But COVID-19 affects different people in different ways, or in this case, different organizations.
While still helping with Aevidum, Warren also runs the debate club.
"In a typical year, the debate team meets once a week, sometimes twice a week to practice our debate skills and argumentative reasoning," said Warren.
These practices culminate to a debate competition held at Dallastown Area High School. With the new restrictions in place, both the practices and competition will be held over a digital platform, such as Google Meet or Zoom.
"We are still waiting to get more information on the logistics of what that's going to look like," said Warren. "…in debate, there is more of a back and forth between two opponents on a particular topic."
Warren points out that a large part of debating is body language and posture, and members are often coached on these topics.
"Those are kind of hard to work on, given that they're sitting in front of a computer monitor," said Warren. "But given that the upcoming tournament is also going to be virtual, I don't think that those are things the judges are going to assess. It's going to feel a little bizarre to debate with someone through a computer screen."
Despite all the changes to the team, Warren and his students are excited to begin the new season.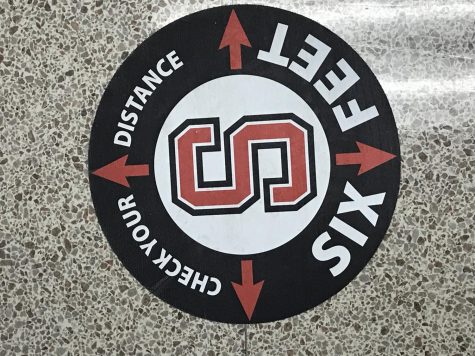 He offers some words of encouragement to his students-even the Susquehannock community at large.
"This isn't the first time of adversity we've faced as a country, and it's certainly not going to be the last time in which our citizens will be tested and put through a crisis," said Warren. "So whether it is the Spanish Influenza, or The Great Depression, we've been able to overcome it, whether we realize it or not."
Though not all student organizations are happening this year, there are those that appear to be running smoothly and happily.