Not All Face Coverings Created Equal
October 9, 2020
Face coverings are used in schools and public places to prevent germs from students and staff from spreading in the air, including coverings that may not be very effective. 
Not all face coverings are made equal.
Different face coverings have been tested to prove their effectiveness and find any flaws.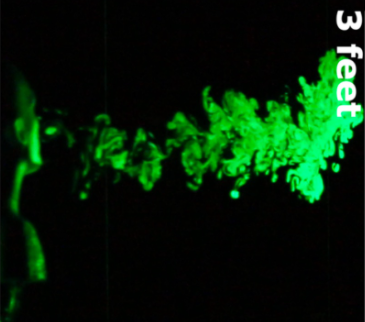 Melinda Landis, the school nurse, coordinates mask requirements and mandates amongst students and staff, working with state and CDC guidelines to keep the school safe. 
"I prefer the normal masks over the gaiters or the shields because they give a little more protection," Landis said. "Gaiters, shown through a few studies, don't have quite the protection, but are still better than nothing." 
All types of masks are allowed in school; however, in terms of safety, there are some differences between them, exposed during unique situations. 
Teaching languages presents a special challenge. 
Covering your mouth while trying to teach a language is a big issue for teachers and students alike. 
Language teachers around the country are using face shields or clear masks when teaching, even though, according to the CDC, this may not serve the same level of protection.
"You have to try and find a way to balance as much as you can," Landis said. "As long as [students] are wearing something, I'm comfortable with that."
It isn't just looks that differentiate masks from gaiters and face shields. There are many physical differences that can affect the effectiveness of masks, gaiters, and face shields. 
Infection Preventionist Stephanie Mayoryk shed some light on the CDC and FDA's preference. 

"Masks have a three layer make-up," Mayoryk said. "Gaiters are just one layer of fabric over your nose and mouth."
Safety aside, masks can cause challenges in school with teachers and students. 
Hearing teachers and understanding concepts may be a bit more challenging with muffled voices. 
Freshman class president Ian Rosul has reported that it is not as bad as some might expect it to be. 
"Most teachers talk loud enough that their choice of face covering doesn't make much of a difference in teaching ability," said Rosul. "Although, it's a bit frustrating to ask people to repeat themselves all the time just because you want to make small talk."
Everyone has their own preferences when it comes to face coverings, and as unfortunate as it may seem to have only one truly protective one, any face covering is better than none.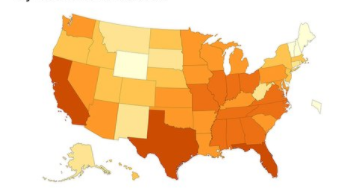 Be sure to wear masks properly to stay protected during the COVID-19 pandemic.