Jordan's 'Last Dance' Emerges
May 3, 2020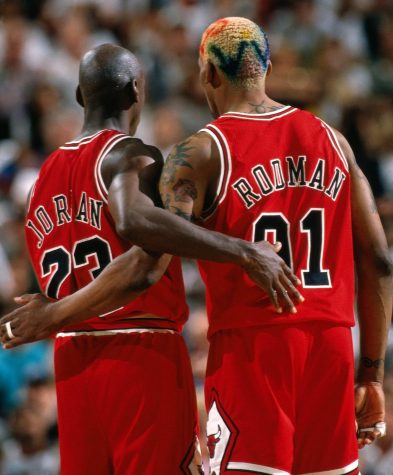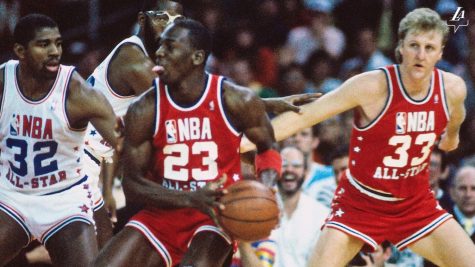 "The Last Dance" is a 10 part documentary series based on Michael Jordan and the Chicago Bulls. 
The documentary was originally set to release this summer but due to the pandemic, it released sooner than expected.
The series focuses on the 1997-1998 Chicago Bulls season, which was the last season of Michael Jordan, Scottie Pippen and Dennis Rodman all together. 
"The Last Dance" is so special because Michael Jordan has been out of the spotlight for nearly thirty years. 
The docuseries was directed by Jason Hehir, and he conducted nearly 8 hours of interviews with Michael Jordan himself. 
Sitting with a beautiful scenic background and a glass of liquor to his side, Jordan talks about his experiences within his NBA career.
Starting off early, it was apparent that Bulls General Manager Jerry Krause would be the villain.
Jordan, who does not do many public events, went on to recap his 5 NBA titles.
Next, Jerry Krause was described as a jealous man and the ultimate downfall to the Bulls dynasty. 
Many clips are players showing how the players and Krause did not get along.
The documentary does a fantastic job at not sugarcoating the seriousness of the situation nearly 30 years removed. 
GM Jerry Krause wanted to part ways with successful coach Phil Jackson, who had won 5 championships leading up to the 1997-1998 season.
No matter what, Jerry Krause did not want Jackson back and wanted to go another direction.
Overall, "The Last Dance" captures many great Jordan moments we did not know existed and it gives younger kids, like myself, an opportunity to respect Jordan's greatness on and off the basketball court.
"The Last Dance" does a lot more than just show Jordan – it also takes deeper insights into players like Dennis Rodman, Scottie Pippen, etc. 
I definitely recommend giving "The Last Dance" a watch. 
It is hard hitting and unbelievable at times, and is possibly the greatest sports documentary we will ever see.