Spring Sports Athletes Finish Disappointed
All spring sport have been cancelled. Due to this the student Athlete have many different feeling towards losing a season of play.
April 24, 2020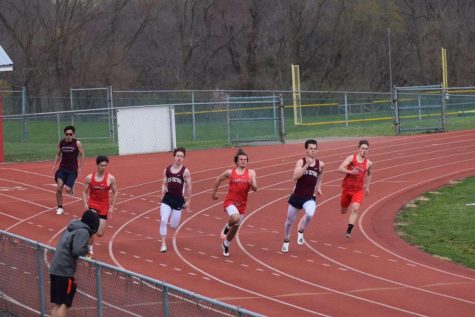 Due to COVID-19, all spring sports have been canceled, drastically affecting spring student athletes.
These students had been preparing for months to participate in their sport.
Senior baseball player CJ Munch has been impacted by the cancellation.
"It hurts a lot knowing all the work I've put into playing this season is gone," said Munch. "I won't get to play with this awesome group of guys ever again."
A lot of these students worked their hardest for the 2020 spring sport season, and now they feel like it was all for nothing.
Other student athletes feel this way.
Softball player and senior Caroline Folfas was disappointed in the lack of a postponement.
"I'm really disappointed now that everything is cancelled and not just postponed," said Folfas. "I feel like my last season was taken away from me."
The cancellation of spring sports impacts the seniors the most, due to them never having the chance to play for Susquehannock again.
Looking at this in a positive light is not as easy as it may seem, especially for these students.
Junior track and field runner Mia Dills shares how difficult it is to stay positiv.
"I've been trying to find positives, but it's really hard. I was so excited for this season and having it taken away so unexpectedly is upsetting," said Dills.
All sports create bonds and experiences between every student.
Girls lacrosse senior Marci Quintanal expresses what she will miss most about her sport.
"I will miss lacrosse a lot mostly because it was my senior season," said Quintanal. "I am going to miss bonding with my teammates, senior night and just playing the game I love."
As expected, this is a very emotional topic for most of them.
Senior Boys lacrosse player Gavin Held admits he was shocked.
"It's heartbreaking," said Held "It was a roller coaster of emotions. I never thought our last day of high school would be on that Thursday evening during practice. I always imagined myself and my teammates being in control when we played our last high school lacrosse game.As seniors we dream of walking down the field on senior night and getting the chance to leave a legacy behind us."
Although this is a hard time for most, some students are trying to look forward.
Softball senior Emily Beran looks towards the future.
"I think the positive thing that will come out of this is that nobody will take the simple things for granted anymore," said Beran "All the underclassmen see how much us seniors are struggling trying to comprehend that we won't get to participate in what we have worked most of our lives for. I think everybody will take time to enjoy the simple things and not get caught up in everything and just sit back and see how good they truly have it."
Their season being cancelled has not stopped some students from practicing what they love.
Girls Lacrosse junior Kathryn Burke shares how she has been staying in shape for her sport during this time.
"I have been practicing and working out at home," said Burke "I have been going on runs and doing workouts, as well as having my stick in my hand every day to keep my skills in touch."
Not stopping practicing is still important for a lot of these students, especially the ones who do not get the chance to keep playing in upcoming years.
Tennis senior Joshua Hughes states he has learned a personal fitness lesson.
"I learned I can't rely on sports to keep me fit," said Hughes. "I gotta be fit and watch myself, not an organised sport."
Even though some seniors may never play their sport again, they realize the importance of staying fit.
Many student athletes are sad to see their career at Susquehannock come to an end, but are learning that like sports, in life you win some and lose some.