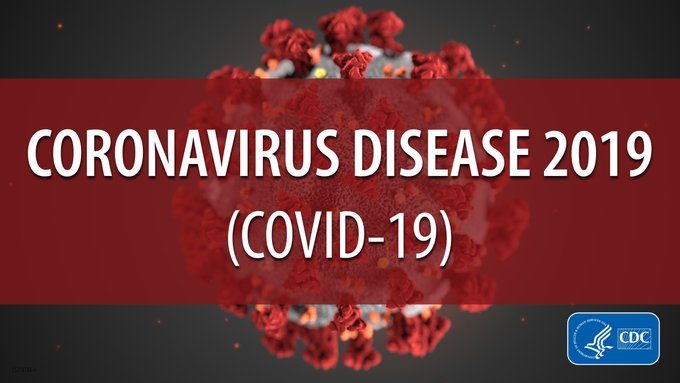 COVID-19 Delays the World
April 15, 2020
Editors Note: This was written on April 13.
---
The Coronavirus has put a halt to everyone's lives.
Governor Tom Wolf closed schools indefinitely to prevent the spread of COVID-19 on March 30.
Non-essential businesses were also directed to close down.
Health officials are working on our only line of defense for our nation and the world.
The community needs continual updates on how to move forward.
Around the Globe
The virus has now been detected in 177 out of 195 countries around the world.
The world has been going through this pandemic since January, not knowing when it will end.
Johns Hopkins announced that the world tally of Coronavirus cases has surpassed 2 million cases on April 13.
The number of confirmed coronavirus cases has surpassed 2 million worldwide, according to a Johns Hopkins University tally. Learn more about the pandemic. https://t.co/qhJnhImWSd

— The Associated Press (@AP) April 14, 2020

The World Health Organization (WHO) also released a situation report with updated information on the number of Coronavirus cases globally.
Around the Nation
According to ESPN, the upcoming Tokyo Olympics were also postponed to July of 2021.
Also, most national sports in the US were either canceled or postponed.
Around Southern York County
York County has a total of 331 reported cases of nCoV19 with three deaths.

The Susquehannock prom and graduation have both been postponed with all of the spring concerts and the musical canceled.
The school announced that they will not issue summer work this year, planning to make alternative plans for the 2020-2021 school year.
There have also been several questions relating to Online Learning Assignments.
There will be three weekly assignments (approximately 30 minutes each) that will be posted on Mondays by 11 a.m. to Canvas.
Assignments that will be graded will be posted to Sapphire grade book on Monday with
weekly deadlines (Friday); thus, students have Monday through Friday to complete assignments.
Fueling SYCSD
An issue some families may have during this pandemic is feeding themselves without a job.
Around Southern York County, food pantries across the nation continue to stay open for those in need, including many local pantries available to SYCSD families.
These resources are available on the school district website here.
The Southern York County School District Lunch Program will continue to provide free meals to all students in the district and children who have yet to enter school.
They are offering on campus pick-up and delivery for those who are unable to access food on campus.
There is more information regarding pickup times and how to sign-in up for delivery on the Food Resources page mentioned above.
Protecting SYCSD
Another important aspect to keep in mind is the safety of you and your family.
The SYCSD has shared mental health information on their website as well if you are in need of resources.
It can be found here.
Families who have lost health insurance may be eligible to apply for medical assistance (as well as food stamp assistance) through the state of Pennsylvania here.
If you or someone you know are having a difficult time accessing resources, please feel free to email Social Services Coordinator Jill Platts at [email protected] with any questions you may have.
The NYTimes published an article on how to protect yourself and your family during this pandemic.
Take normal health precautions like washing your hands and staying away from those who are ill.
If you feel that you may have the virus, Wellspan Health has a diagnosis tool on their website.
They also have plenty of information and news on the topic.
Mary Studzinski, Program Director for Vulnerable Population, provided us with a list if you believe you should be tested.
Call your primary care provider OR
If you don't have a primary care provider, contact WellSpan Online Urgent Care: WellSpan Online Urgent Care appointment. Enter "COVID19" coupon code to waive costs.
Note: If you screen as a person who needs to be tested for COVID-19, you will be directed to the nearest testing facility and you will be told how a doctor's order – a requirement for testing – will be provided for you.
Financial ability should not be a barrier to COVID-19 testing or medical care:
If you have insurance, Medicare or Medicaid, WellSpan will collect your insurance coverage information, but will not bill or collect any deductible, co-insurance, or any other payment for the screening, testing and treatment of COVID-19.
If you do not have insurance, WellSpan will not charge for testing or treatment of COVID-19.
Remember to stay home, wash your hands on a regular bases, and when going outside, be cautious and wear a mask.