Students Stand Against Gun Violence
Hang on for a minute...we're trying to find some more stories you might like.
Several students participated in last Saturday's March for Our Lives, an international protest march calling for stricter gun laws after the Valentine's Day shooting of Marjory Stoneman Douglas High School in Parkland, Florida.
Students and adults from across the globe poured onto city streets, peacefully calling for increased gun control and school safety measures to prevent another attack like the one in Parkland, where 17 people died after an armed gunman broke into the school.
Junior Alex Fabie attended the march in Washington, DC, the event's center. She attended the march to protest gun violence and promote a safer environment in schools.
"There were a lot of speakers, especially from the Florida shooting, and people from Chicago that deal with gun violence, and they were talking about their experiences and what we want as a society to change, and I thought it was really empowering," said Fabie. "It was very emotional."
The march, which was arranged by the teenage victims of February's shooting, is estimated to have been attended by over 200,000 people in Washington, DC alone. It was promoted almost entirely by social media.
Marches were held in cities and towns across America and the world. Junior Ryan Hartley couldn't attend the march in DC, so he attended a march in York.
"Going to a smaller march, I went in expecting to see like-minded people, but not the extent that I did," said Hartley. "Going to the march made me realize just how many people are in support of the movement and what a monumental impact it is having on even the smallest corners of the nation."
Freshman Julianna Kessler attended the march in DC with a friend.
"When we got there, it was really crowded and kinda scary, but it was really fun looking at everyone's signs and the creativity," said Kessler.
The march attracted significant attention in mainstream media, primarily because of the strong draw of youth to the event, which represented a recent spotlight on politically active teenagers.
Fabie thinks that it is important for students to be politically active and aware of what is happening in the world.
"I think it brings a voice and an opinion. It definitely teaches [us] to speak for others who are, like, scared to speak for themselves, and I think that [we] should just stand up for what [we] believe in," she said.
Though marches don't often bring immediate change, the light they shed on topics can lead to legislature and shifts in the culture of a nation.
"It made me feel like we could have some sort of change," said Fabie. "Not right away, but I think it was a step in the right direction."
Social media is making political activism a bigger and bigger part of many students' lives, giving them a new voice.
"I think it's important because we are the future, and we need to know what's going on in the world so that when it's our time to take action we can know what we're doing," said Kessler.

About the Writer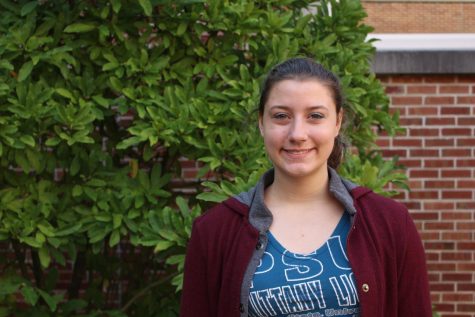 Annie Hebel, News Editor
Annie Hebel is a Sophomore. She enjoys reading and writing, and she is a member of the Creative Writing Club. In addition, she plays violin and viola and...