Class Council Helps Students 'Masque'-up for Prom
March 29, 2023
The student council is 'masque'-ing up for prom this year.
Junior class adviser Karen DeLuca is excited to explore this year's theme, "Masquerade."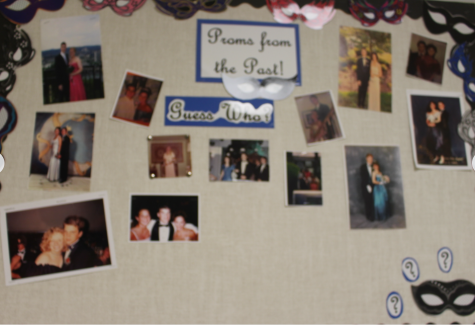 "I hope [people] are going to like it," DeLuca said. "We've done this theme before many years ago, and it was a huge hit with the kids."
Primarily, the junior and senior class council members helped with the planning of the prom since only juniors and seniors are eligible to attend.
The event will take place on May 6 from 6-10 p.m. and will be held at Valencia in Downtown York.
This year, prom will have a tasty dinner menu for the students, according to DeLuca.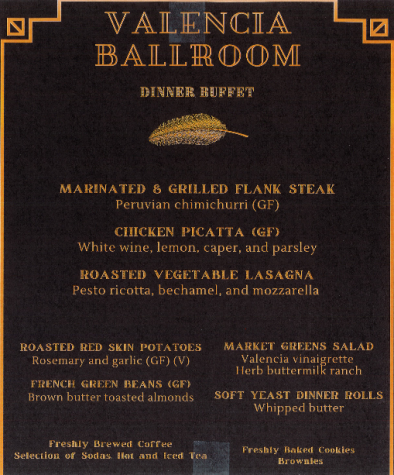 "[The dinner] is a buffet, so you can have any of [the menu items]," DeLuca said. "[The menu this year includes] marinated, grilled flank steak, chicken piccata, roasted veggie lasagna, salad, roasted potatoes, green beans with almonds, and then a sort of help yourself dessert [which is] a bar of cookies and brownies."
Each ticket is $65, and to bring a guest from another school, students will need to fill out a guest form, posted on the junior and senior class Google Classroom pages.
"Students will be seated at tables of 10 at the venue, and students arrange their own seating and choose which table they want to sit at," DeLuca explained.
A yearly tradition of prom is the selection of a king and queen from the senior class and a prince and princess from the junior class.
Junior student council member Kate Kalmanowicz was one of the primary students involved in the planning of the prom.
Kalmanowicz explains the inspiration behind the "Masquerade" theme in comparison to last year's theme, "Once Upon a Time."
"We thought it would be cool to have something a little more fancy…," Kalmanowicz said. "Generally, in the past years, the theme hasn't been something people can really dress to… this kind of allows people to wear whatever they want."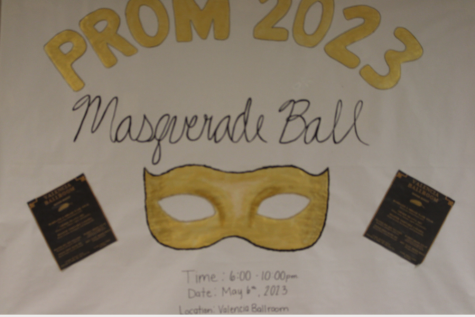 Rachel Stiffler, another junior Student Council member, says that the theme colors will mostly be gold and black, but decorating is going to be difficult.
"Getting decorations there [to Valencia] is definitely harder than fundraising for it because we obviously want to get prices for tickets as cheap as possible," Stiffler said.
Both student council members want to thank DeLuca for her involvement in organizing the prom as it would not be possible without her.
With all of their efforts to bring the "Masquerade" to life, Kalmanowicz urges students to purchase their tickets and "come to prom."