Students Produce 'Pencil #4'
April 13, 2023
Film club is working to create their own student-made film, "Pencil #4."
Following last year's popular school-wide premiere of "Pencil #3," film club has decided to continue the plot with yet another addition to the series.
According to the student producers and editors of the new film, such as senior Kyle Marzullo, Pencil #4 is about an ex-agent who goes undercover using her specialty to try and help the president who is in danger.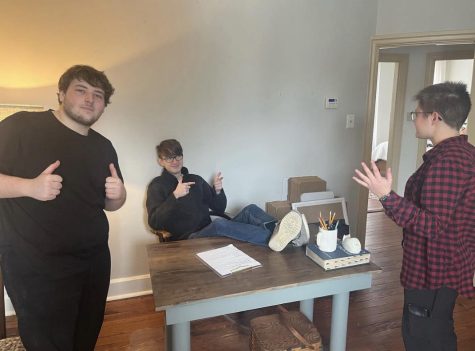 "The inspiration I'd say was the lack of inspiration," Marzullo said about really only having one idea to use for the film.
The president of the film club and one of the major producers is Marzullo, assisted by senior Ian Davis, the editor-in-chief.
Senior Eva Ross is a main character, Maria Marco, on the 10-person cast for the student-run production.
"There are 2 main characters in 'Pencil #4,'" Ross said. "Their names are Maria Marco, played by [me] and David Anderson, played by Maddox Ridout."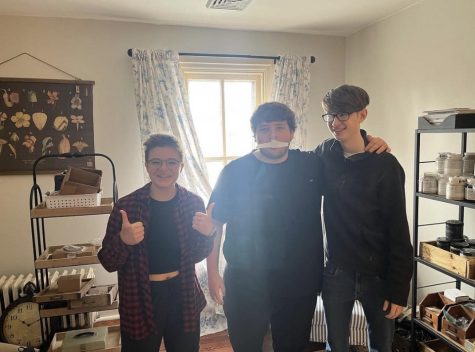 Senior Maddox Ridout plays David Anderson, who is the main character in the movie.
With the club in the process of filming and editing the production, Marzullo hopes to have the final product available for students to watch again this year during period 11 in May.
The club additionally has a YouTube channel, Susky Film Club, where students can watch the previous films and keep an eye out for the upcoming "Pencil 4."