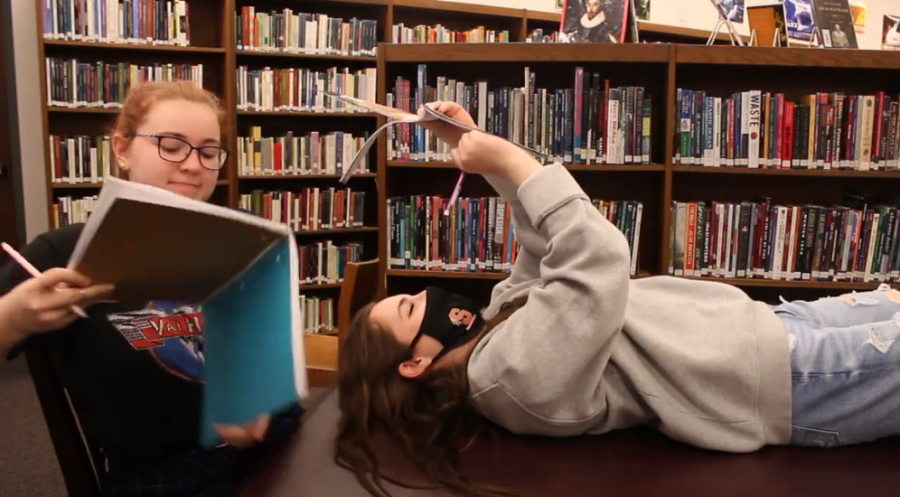 A video created by sophomores Cordelia Jenkins and Kate Ball was nominated for Best Story for in the 2022 Dallastown Spring Shorts Festival.
Each year, students in and out of the video production classes participate the annual Dallastown "Spring Shorts" Festival and award ceremony.
The event is looked forward to each year as students can display their talents in the videography and creative script-writing fields.
Their film, "Two Proud Uncles Loving to the Beat", is based on a made-up mad libs story about two uncles getting married.
The pair worked diligently to have their product done in time to submit to the competition, filming their product in the high school.
Jenkins and Ball were proud of their final project, admitting that the short film will be something that they remember for years to come.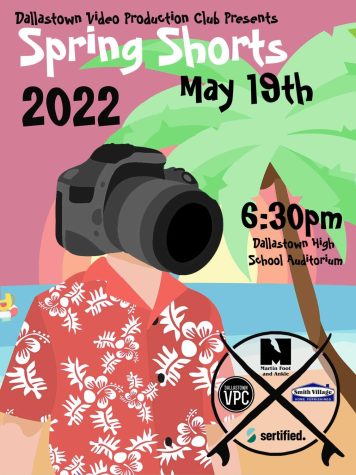 "When I look back on my favorite high school memories, I think this will definitely be one of them," Ball said.
Senior Alec Warner and junior Kyle Marzullo won this category last year for their short story "Pencil 2: The Theifquel".
Advanced Video Production teacher Tim Hare is hoping to see students continue to enter their work in the Film Festival.
"We've had several students who have had a lot of success winning different categories and awards in this film festival over the past 5-7 years, and our goal moving forward is to continue to encourage kids to submit their works and be recognized for all of their hard work and creativity," Hare said.
To see the accomplishments of Ball and Jenkins, anyone can go to the "Spring Shorts" Festival at Dallastown High School on Thursday, May 16, starting at 6:30pm.