Teacher's aid Margie Kyprianou will retire at the end of the 2021-22 school year.
She has worked at all of the schools in the district for a total of 23 years.
Kyprianou helps out mostly with the science classes, and she has also been a part of the Four Diamonds Foundation to help with Mini-THON.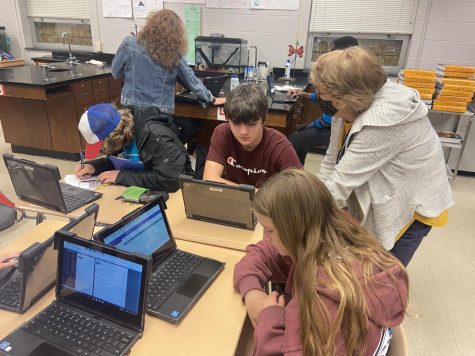 She has made many memories and will miss a lot of aspects.
"I think I'll miss the unique personalities the most," Kyprianou said. "I loved seeing students after they graduate and come back."
Many students and staff have been impacted by her time here.
Science teacher Kerri Younkin loved having Kyprianou in her classes.
"She is very very good at working with students and helping them to be successful because she emails them to keep them aware of where they are and if they need to complete work," Younkin said. "She cares about her students and the people she works with. I have loved working with her every year."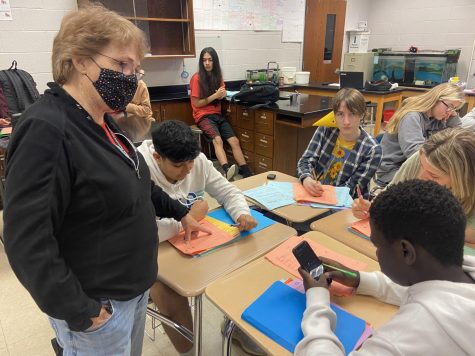 Junior Natalie Badour also enjoyed having Kyprianou in her biology class last year.
"Mrs. Kyp would realize when a student was struggling and would step in and better explain the topics," Badour said. "She would always take her time to really work with students that needed her help."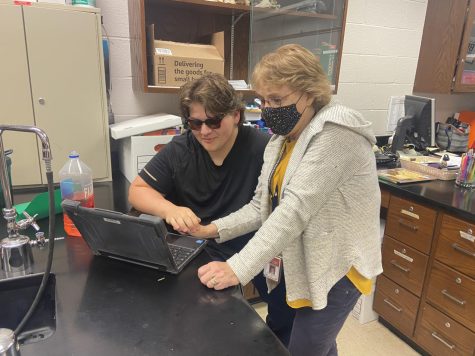 Although her time as a teacher is coming to an end, she is excited about her future plans.
"I will spend my time traveling and gardening," Kyprianou said.
Kyprianou leaves advice for all current and future students in the high school and wishes the graduating seniors well. 
"Think of the big picture: graduation and adulting," Kyprianou said.