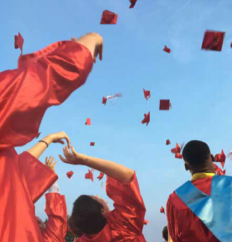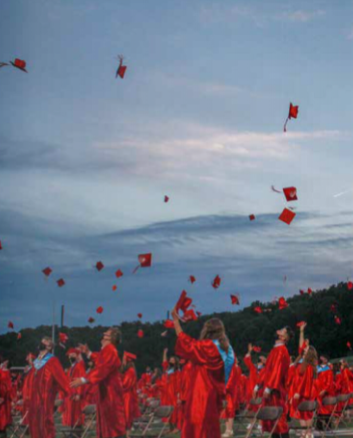 The bell rings to dismiss my English class at 11:07 a.m., and I head to the office to sign out of school to head to start my work day.
For work release, most days I go straight from the school to dog walk and then leave to go work my shift at Starbucks.
This is my, and many other seniors, typical day of school and work.
At the start of the year, when picking your courses, seniors are given the opportunity to take a class called "Diversified Occupations" in order to leave the school early for work release.
This has definitely been a useful class to take and a great opportunity that I highly encourage all rising seniors to take a chance with.
Diversified Occupations was just described to me as a class that I am required to take in order to leave the school early and go to work, but it has proven to be more than that.
This class walks you through many different aspects of adulting, topics like budgeting, credit cards the work place and everything else to help prepare you for your future.
Personally, I have learned so much from taking this course and feel better prepared for my future and the scenarios I may encounter.
Diversified Occupations teacher Angela Lehigh leads this course and strives to give students all that they need to succeed after high school.
"It doesn't matter what your chosen path in life is; it changes, and you have to be willing to change with it," Lehigh said.
She hopes she is best preparing all seniors for their quickly-approaching future and encouraging us with each decision.
Lehigh provides advice to all seniors with their upcoming graduation in May.
"Be ready to move, [and] be ready to change," Lehigh said.
Having the ability to work and go to school during senior year has been a blessing in many ways for all of the class's students.
By leaving school early, it allows me to get my school work done for the day in the morning and then have the rest of the day to either work, or complete other responsibilities do other tasks when I am off.
I only have four classes, and then I have no other courses to worry about, which has given me extra time to make more money, apply and make decisions with college and spend more time with my friends and family.
The free time given to seniors in the class opens up many opportunities, allowing them to use their time as they want or need to.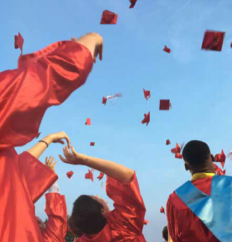 Some students are able to finish out the school day and go right to a college tour afterwards.
Others are able to complete their school work in the morning and then head to an internship for the rest of the day.
I loved having this opportunity and experience this year, and if I had to do it again, I would definitely do it the same way.