Susquehannock Lacrosse Team Is Undefeated
May 11, 2022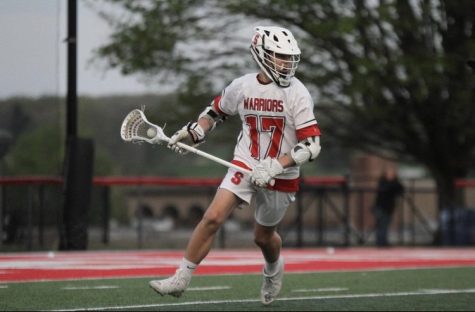 The boys lacrosse team is on a 16-game winning streak, remaining undefeated in their division.
Grant Johns is a freshman player with the varsity team and admits that many players should be recognized for their skill on the field.
"I definitely think our attackers like Ben Tomasic, Tristen Coleman, and Ben Oestrike, have a big impact on our winning," Johns said.
Johns thinks everyone is doing really well, but they also need to keep up what they are doing.
"[The team needs to] just keep doing the little things right," Johns said.
Mason Bettleyon is a sophomore playing for the both JV and Varsity team who believes their teamwork and effort is a really big factor to their success.
"Honestly, anyone on the offense [can be given credit for having the biggest impact on the team]," Bettleyon said. "I really look up to the seniors [because] all of them are leaders."
On top of how talented these athletes are, their coaching definitely plays a factor into their success.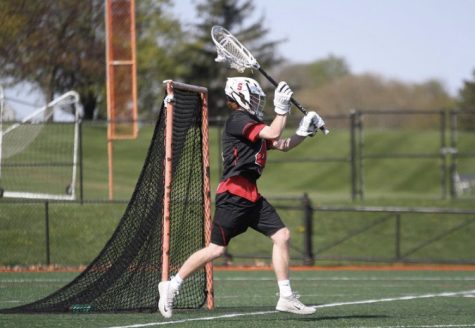 Senior Trent Leuba is the boys lacrosse goalie and believes the team's success is because of the coaches.
"I feel like the coaches prepare us so much [at practices during the season], so we are very prepared to go into games and know what the other teams are doing," Leuba said.
Leuba thinks that anyone on the team's offense has an impact on their streak, but he could not pick out a star player on their offense.
"They all contribute in different ways, and it's really hard to pick one out because they are all really good," Leuba said.
In their recent win against Central on Tuesday, April 26, Leuba remarks the game-winning feeling of scoring in overtime.
"[I] just [felt] excitement," Leuba said. "I got really nervous when I actually thought they scored that last goal that went off the post, and we just won it right away at the beginning of overtime there."