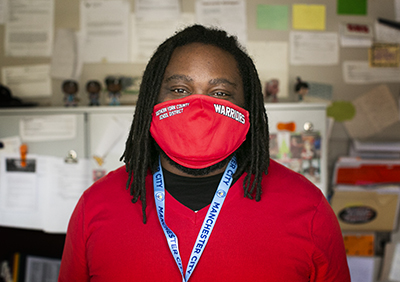 Counselor Matthew Shervington was recently recognized as the PA School Counselor of the Year by the Pennsylvania School Counselor Association. 
School counselors,  key influencers of students' time in high school, are tasked with many duties such as crafting schedules, helping students prepare for graduation and managing the transition to and from the building.
Shervington not only exemplifies everything it means to be a school counselor through his assigned work, but also through the personal connections he makes with students. 
Assistant principal James Sterner works closely with Shervington and sees his impact firsthand within the building.
"[Shervington has] a great big heart that is dedicated to supporting and growing our Warriors," Sterner said. "While he is assigned students with last names L-R, he and his colleagues are dedicated to all of our students throughout their 4-year journey, and I am proud of the work that they do!"
Not only is Shervington a stand-out member of the SHS community, but all of the school counselors collaborate with each other in order to give students the best experience possible.
"[The counselors] work together to put together different presentations for classes like Career Seminar or Health I," Shervington said. "We also put together evening presentations for all grades to help with the college and career development process… [and] bi-weekly meetings to plan out how to address student concerns as a whole, not just individually."
A senior assigned to Shervington, Olivia Pasko, has had a great experience working with him throughout her time in high school. 
"Personally, Mr. Shervington has helped me navigate through high school by supporting me at my sporting events, working with me and my schedule, helping me with dual enrollment and being someone who I can always go to if I just need to talk," Pasko said. "He also is very understanding and helped me with my post-secondary plans, guiding me to the right path to achieve my future goals. I'm truly grateful to have Mr. Shervington as my counselor. He has been there for me and watched me grow throughout high school, and supported me every step of the way."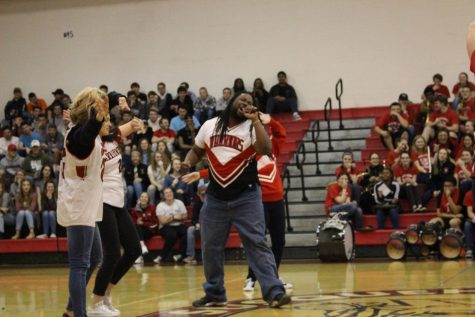 Being a counselor can be extremely challenging on a daily basis, especially when students are faced with extreme adversity. 
"For me personally, the most difficult situation to help a student through is always grief due to loss of a friend or loved one," Shervington said. "Especially with what feels like an increase in the number of parents passing away over the last two or  three years. I think there are a lot of reasons for this. The first is because that is always an awkward and difficult topic to tackle. Additionally, because there is no one 'proper' way to grieve, it's always a unique situation. I tell myself every summer that working on my skills and knowledge for grieving students related to death is the number one thing I want to professionally evolve with over the summer."
Even through these hardships, Shervington sticks by his students, and continues to support them as much as he can. 
"Knowing that you've actually helped someone get through a difficult time or achieve a goal [is the most rewarding part of my job]," Shervington said. "Especially when it's a teenager…being a teenager is hard. A lot of times we adults forget what it was like when we were that age and how the things we went through at that age were the biggest things in our world, and that's still the case for teenagers now. Knowing that I could've played any small part in helping a teenager get through those difficult years to become a healthy and productive adult is really cool and the most rewarding part of the job."