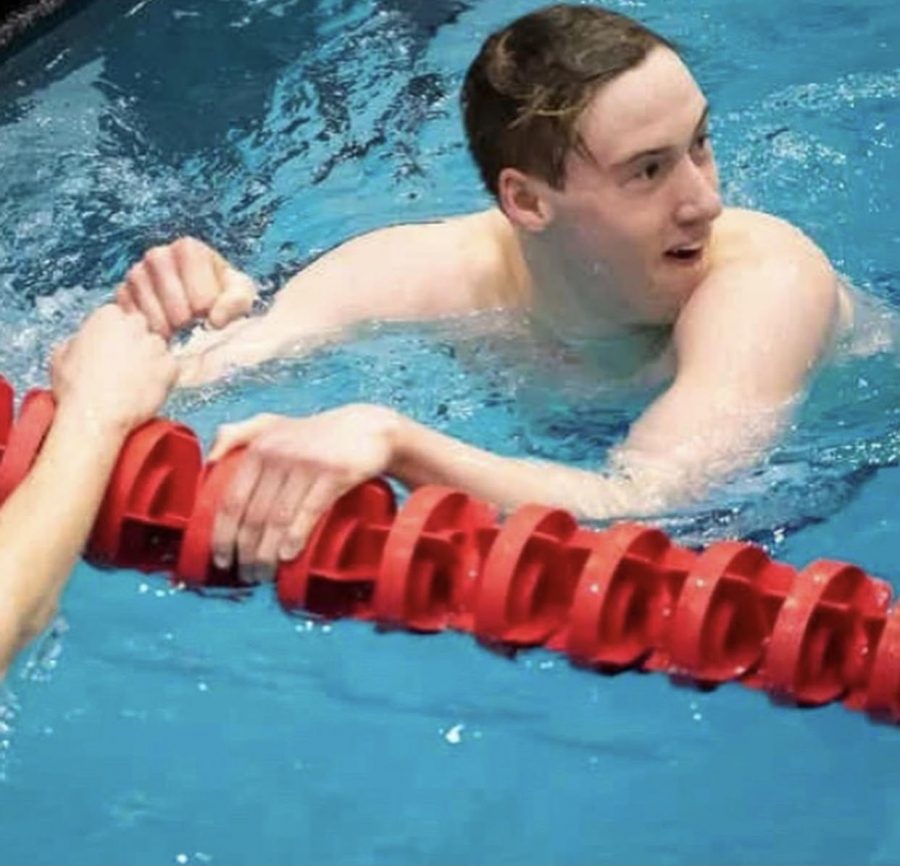 Junior Jacob Wade has become a Southern swimming MVP.
Wade has been swimming since he was 12 years old and then later discovered the love of his sport.
"Swimming means everything to me," Wade said. ¨It totally changed me for the better and made me who I am today, as an athlete and a person. I've set many goals for myself, such as repeating as District III champion, and ultimately becoming a state champion."
Through Wade's time swimming at Susquehannock, physics teacher Brian Wingert had the opportunity to coach Wade.
Wingert has been coaching for 10 years and instructing Wade for three.
As he does for the rest of the team, Wingert sees a lot of potential in Wade this season and in Wade's future.
"[Jake] is one of the top all-around swimmers in the state, so that's a great help to our team in terms of versatility, but beyond that, he is also a great team leader," Wingert said. "He is always positive and supportive of his teammates [and]… encourages them to work hard and push themselves to improve."
Wade has also made a big impact on his teammates.
Senior Garren Mackenzie has gotten the opportunity to swim alongside Wade.
"It has been very special watching Jake grow as a swimmer as he has really matured in the sport over the years," Mackenzie said. "I expect to see Jake find success in all of his individual events this season… to beat the 50 free and 100 free, and I expect him to dominate the field in all of his events."
As all teams have the hopes of going far in their season, the swim team has high hopes for this season.
"[Wade will] be the main contributor in our relays, finding success in the post-season including counties, districts, and states," Mackenzie said.
The upcoming swim meets are "every Thursday until the beginning of February. The state meet is going to run from March 16-19."
As a team, they "expect Jake to continue his history of excellence," Wingert said.