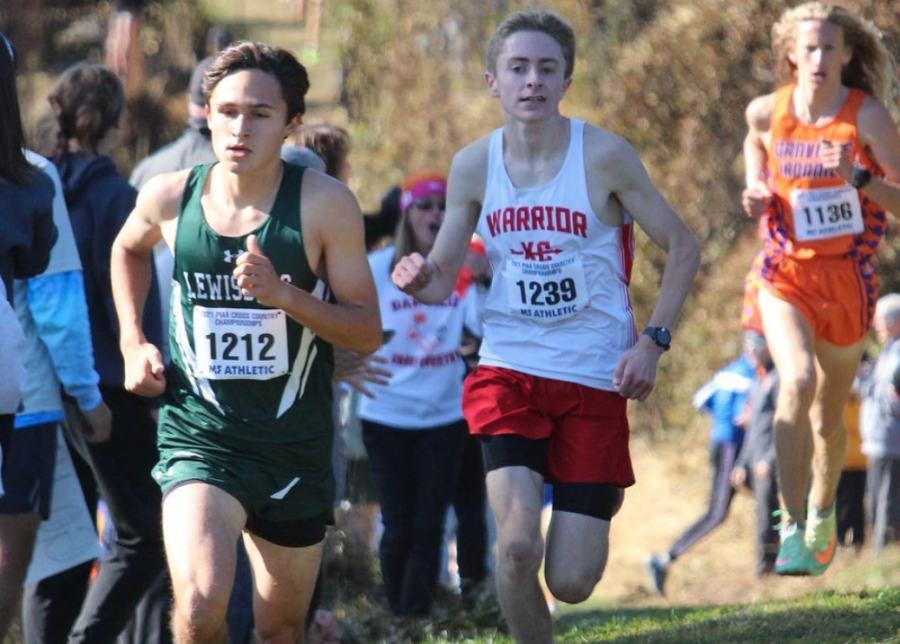 Playing a sport not only affects players' physical health but also their mental health.
Over the past two years, more and more teenagers have been struggling with their mental health, but being a part of an athletic team has helped those impacted.
SHS head athletic trainer Beth Parrish explains how the 2019 Coronavirus Pandemic affected student athletes.
"Kids weren't passing classes because they were depressed," Parrish said. "You're only in school 2 days a week… thank God for sports because sports were at least everyday."
Studies show that playing sports reduces stress, improves concentration and helps maintain accountability.
A study done by the University of Wisconsin's School of Medicine examined the impact school closures had on high school athletes' health, according to a National Federation of State high School Associations article by Dr. Karissa Niehoff. It showed that there was a 50 percent decrease in physical activity and much lower quality of life. Being involved in high school sports are crucial to the emotional, social and mental health of high school students.
"Sports force you to manage your time and be accountable," Parrish said. "They keep you moving and [are] what get you out of bed."
Having good and understanding coaches also has a beneficial effect on players' mental health.
"You always have that favorite coach. They know how to make practice fun, they make it fun," Parrish said. "That's why I think coaches and teachers have such a big impact because they know we're all real."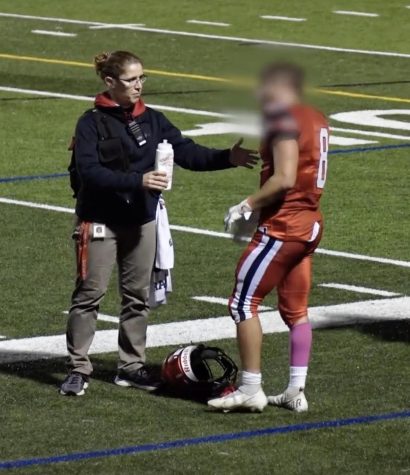 SHS athletic director Brad Keeney explains the impact the pandemic had on students.
"Look at the pandemic and the things you kids have had to go through," Keeney said. "I feel like sports specifically in the last two years have had a tremendous impact on the mental health of our student athletes."
Keeney sees sports having a greater impact on athletes besides the physical benefits.
"Sports provide some basic skills and benefits to kids that you can't just get in the classroom," Keeney said. "You're building friendships and building a team and family."
Being involved in a sport and being part of a team helps individuals grow and become more confident.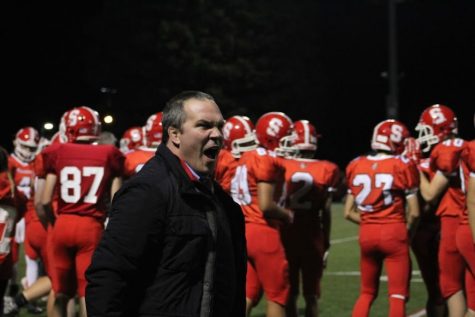 "They provide another way to find self-confidence and build connections, and when you're doing the things to get better at your sport, it's teaching you the real life skills of working through something tough," Keeney said.
Keeney knows how teammates and coaches can encourage athletes to keep going.
"There were times I wanted to give up but my coach and teammates wouldn't let me," Keeney said. "I think it conditioned me to be able to deal with harder things."
Junior student athlete Haley Hebel talks about the benefits playing sports has had for her.
"Being a member of a team taught me how to be a leader," Hebel said. "It also brought me new and deeper connections that I still have today. Many of my first friends were on my sports teams, and I feel more confident knowing that I have my teammates behind me to back me up- both on and off the court and field."
Hebel explains how playing a sport is more than just winning or losing.
"When I wasn't playing well, my teammates always picked me up," Hebel said. "In everyday life, I took what I learned on the court and now use it with my friends. I can understand and empathize with them based on my own experiences."
Coaching plays a big part in the players' mental health states as well.
"Coaches are important because they are role models and are supposed to critique you, but in a way, that helps you improve," Hebel said. "They are very important to mental health, and for me personally, coaches make me feel like I am a part of the team."