Chalet Harris
The marching band continues to bring success back to Susquehannock with their show, "Reflection," ending their 2021 season as champions.
The band participated in the Bands of America Regional competition at Maryland University and placed 12th in their preliminary performance to qualify for finals.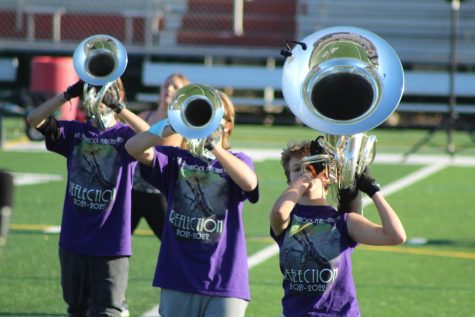 They placed ninth in their finals performance, raising the bar from previous years.
The band also placed first in Cavalcade of Bands, not only in their division but also in the entire circuit, beating all 80 bands with a score of 96.8.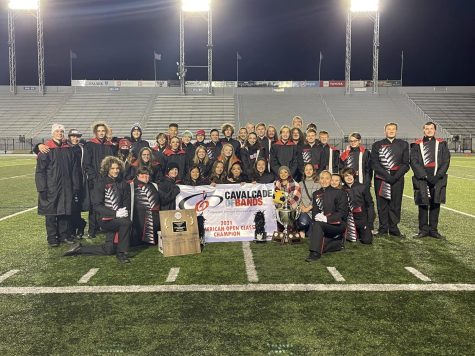 Senior Drum Major Joshua Rutters elaborates how it felt overjoyed after the places were announced.
"When I heard that we won our division, I was ecstatic and knew immediately that all of the work we had put in was worth it," Rutters said. "The biggest disappointment for me when the season was over was the fact that a show which we had dedicated months to, and nearly perfected, was never to be performed by our band again."
The band averaged almost 300 hours of practice during the school year to perfect their show.
Senior Alec Warner, the drum captain, explains how hard work will always pay off with the intense practice schedule.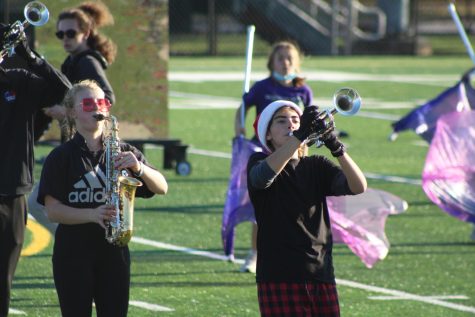 "Personally, the practice schedule helped me to be consistent as I was putting time in daily," Warner said. "In terms of the band's mentality,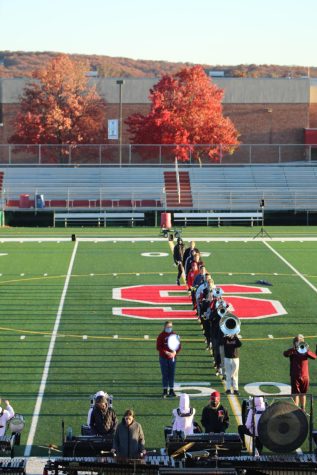 the practice schedule is intense, but everyone understands that the hard work will pay off. Due to this, there is a mutual understanding among the members for the importance of being present at every practice."
It does not only take the students but also the instructors to make sure everything runs smoothly to maximize efficiency during rehearsals.
Senior woodwind section leader Emily Cerbone sees Poole as a driving force helping the band to continue their successful run.
"Mr. Poole always encourages us to be the best band member we can possibly be," Cerbone said. "He always emphasizes that if we do our very best, then no one can take that away from us. He never fails to congratulate us on our successes, motivating us to continue to make him proud."
They will hold their annual band banquet on Saturday, Dec. 11, at 6 p.m, to look back at the marching season, swap stories and celebrate their championship season.