Warrior wrestling makes its way back to the mats for the 2021-22 season.
Head coach Aaron Trimpey has been coaching the SHS team for six years and has coached wrestling for nine years. 
Trimpey has brought in a big coaching staff to help the team evolve this season.
The team will welcome longtime coach Eric Shive as an assistant who graduated from Susquehannock in 1995.
Alumni Luke Ohmann, class of 2020, and Alex Smith, class of 2017, will also be volunteering as assistant coaches this year to help the team.
Trimpey sees a lot of potential with the team this year after last year's COVID season.
"I think we have a lot of potential, as long as we can get everyone in the right spot and have wrestlers to move around," said Trimpey. "It all comes back to having 20-30 wrestlers on the team."
There are no "try-outs" for wrestling which gives the team high hopes of having many athletes to be able to compete and win more.
Having a full year of varsity mat time under his belt, sophomore Michael Fox has been preparing for the season all year.
Fox has some big plans that he hopes to achieve with the team.
"This year I am excited to compete with the team I like most," said Fox. "We have a lot of kids coming up from the JV program that I think will be able to help us out. This year the goal is pretty simple: place in states."
After waiting a year to get back on the mats, the team is ready to put their hard work to use.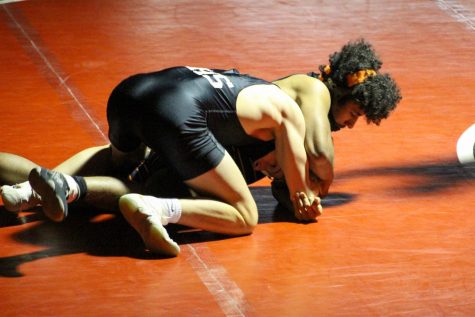 Sophomore Jack Vantassel is prepared for this upcoming season and plans to execute this year.
"I plan on going into each match with a better mindset," said Vantassel. "The better mindset I have, the better I will wrestle."
The team can't wait to get the season started on Nov. 27 with a quad scrimmage at Dallastown at 10 a.m.
The first official match will be home against Northeastern on Dec. 16 with Varsity competing at 7 p.m.