Picture this: it's not even Thanksgiving yet, and you can walk into any local store to find Christmas decorations on display and for sale.
Although, you do not even have to imagine it because it's already happening.
Each year, the Christmas decorations show up earlier and earlier, but when does it become too early?
Such a serious and important question had to be posed via Instagram through a poll. 
The poll asked when the best time to put up Christmas decorations was with the two options of "before Thanksgiving?" and "after Thanksgiving?"
The poll ran for 24 hours, and the results were surprisingly close.
Out of 56 voters, 51 percent of people thought it was better to put them up before Thanksgiving, which was very unexpected.
Thanksgiving can often get overlooked by its close holiday neighbors, Halloween and Christmas, but I think to completely skip over it and move on to Christmas is ludacris. 
My family takes decorating for holidays very seriously to the point that some people might find it excessive, but I love it.
The moment that Halloween is over, many families will take down all the decorations for Halloween and instantly put up Thanksgiving decor. 
Decorating for holidays is very much a part of the fun, and since Thanksgiving has a little bit less "celebration" then Halloween or Christmas, I don't think that decorating should be overlooked. 
Personally, I do not care if you do or do not go all out for holidays like I do, but I do think that Thanksgiving should not be hiding in Christmas's shadow.
Just put some mini-pumpkins around your house, and call it a day; do not start putting up Christmas decorations in early November.
During Christmas time, there are so many festive things to do, like putting up a Christmas tree, using Advent calendars and watching Christmas movies.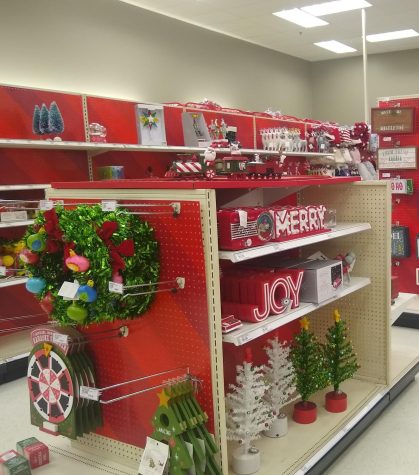 What it boils down to is that Christmas is already basically celebrated for the entire month of December, which is fine, but it starts to creep its way into November and apparently now October, and that's what I find to be unreasonable. 
October is spooky season, November is fall and Thanksgiving season, December is Christmas (and other winter holidays) season; keep it that way.
Christmas does not have to completely take over Thanksgiving season simply because it has the power to do so.
At the end of the day, just keep the festivities in their designated seasons.
The earliest that people should start putting up Christmas decorations should be the day after Thanksgiving, definitely not before Thanksgiving and most certainly not in October.